Governor's Early Literacy Foundation announces partnership with 14 local organizations to establish mobile libraries that will drive books and literacy tools to children and communities in Summer 2022
PRESS RELEASE
April 2022
Nashville, Tenn.— Governor's Early Literacy Foundation (GELF), in partnership with local organizations across the state, announces the launch of 14 mobile libraries that will bring books and literacy resources to Tennessee communities this summer. Driven by a mission to strengthen early literacy in Tennessee, GELF's Book Bus program aims to combat student learning loss and promote a culture of reading outside of school by providing continued access to high-quality literacy tools.
Only 32% of Tennessee third graders are reading proficiently, a 13% decline since 2019. Research shows that students who do not read over the summer lose two to three months of reading proficiency (a phenomena known as Summer Slide) causing a student to already be behind at the start of the following school year. Reading four to six books has the potential to mitigate, stop or even reverse "Summer Slide."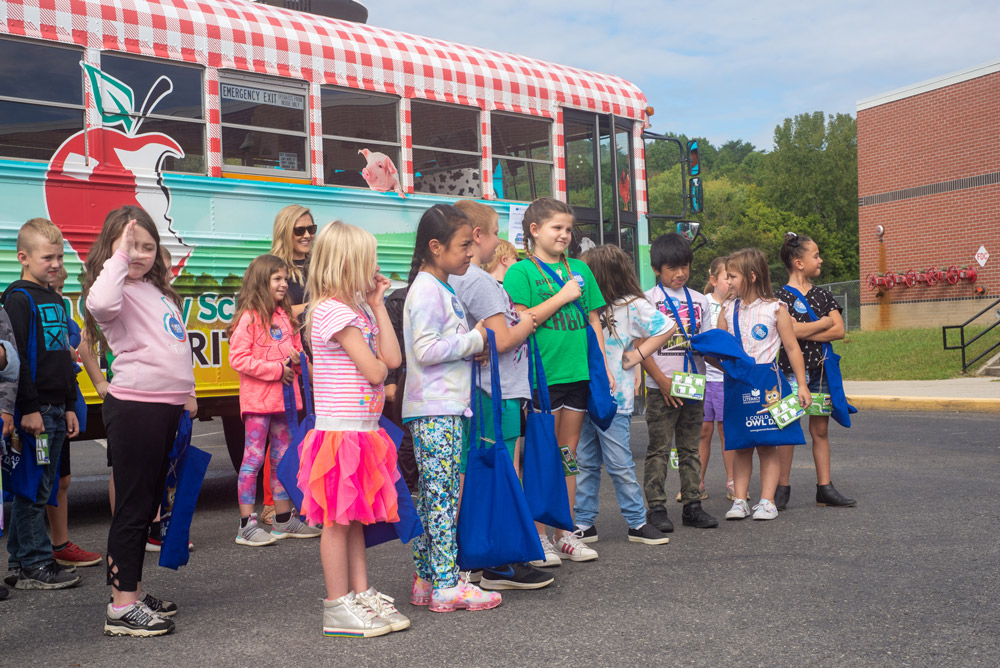 Through GELF's Book Bus program, partnering organizations retrofit a decommissioned school bus with seating and shelving to house literacy resources. These Book Buses then travel to neighborhoods and community events during the summer, creating an engaging learning space for families. Many serve communities faced with challenges to book access, such as library deserts or low-income neighborhoods, and partner with organizations offering additional services, such as food programs or health care providers. Educators distribute resources and lead reading workshops to combat learning loss and increase adult-child engagement with literacy.
"By bringing mobile libraries directly to Tennessee neighborhoods, we want to meet kids where they are, where they play, and where they live, with the resources they need to continue reading and learning outside of the classroom," says James Pond, GELF President. "We are grateful for the local partners who help drive the Book Bus program, and we encourage Tennesseans of all ages to experience the buses and instill a culture of reading in their family. Together, we can make a lasting impact on early literacy in our state, one community, one family and one child at a time."
GELF has supported a total of 22 Book Buses since launching the program in 2018. Collectively, these buses serve over 10,000 participants each year.
"I can't even describe the excitement of my students when they climb onto the book bus," says a Tennessee educator and Book Bus operator in East Tennessee. "They just cannot wait to pick out a book for them to take home and read. We are thankful for this opportunity to put books into the hands of our students."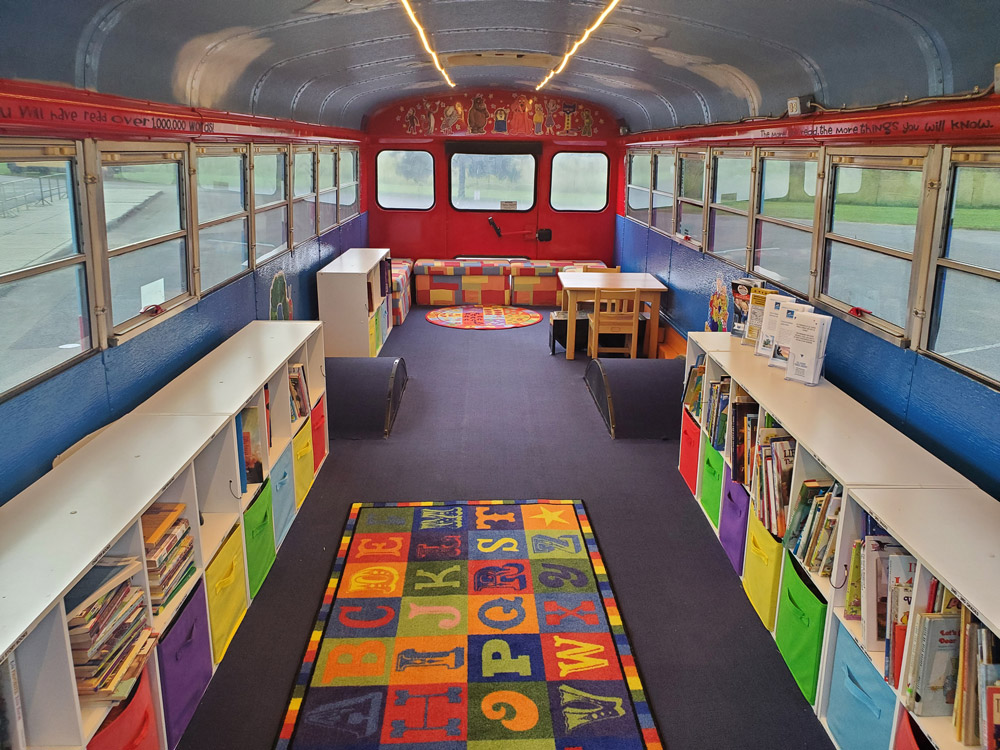 "During our second year with the Book Bus, I met a soon-to-be kindergartener at one of our stops," says a Unicoi County teacher. "He came with his grandma and soaked in our read-alouds like they were the best part of his day. During the time he could explore the bus and check out books, he found a book about motor vehicles and machines that ranged from cars and trucks to garbage trucks and bulldozers, and he knew everything there was to know about each one. He immediately pulled me onto the bus floor to show me this book, and I spent most of that stop on the floor with him reading it. I learned so much from him that day. Seeing him smile as he (a 4-or 5-year-old) was able to teach me (a 27-year-old) something new was priceless. This little boy now goes to the school where I work, and we still have conversations about vehicles as we pass in the hallway."
GELF provides two different grant opportunities each spring for local partners to launch or support an existing Book Bus in their community. With support from Delta Dental of Tennessee and other funding partners, GELF has provided grant funding to support 21 Book Buses since 2021. See below for a list of school districts with an active Book Bus that will be traveling in Summer 2022.
Summer 2022 Active Book Buses
Alcoa City Schools
Bledsoe County Schools
Bristol City Schools
Cheatham County Schools
Grundy County Schools
Hawkins County Schools
Haywood County Schools
Lebanon Special School District
Let's Read 20 – McMinn County
Murfreesboro City Schools
Putnam County Schools
Unicoi County Schools
Union County Schools
White County Schools
For more information on how to locate a bus near you, click here or email [email protected].