Providing Learning Resources
We provide resources for caregivers to help children develop early literacy skills through reading and learning together. This program gives families the tools to turn conversations into learning opportunities by connecting books with experiences. Resources, like reading tips and learning activities, are shared digitally with caregivers and model how everyday interactions at home can be used to boost learning. 
Before the Classroom
Children begin learning at home before they ever reach the classroom, but many families face barriers to providing high-quality early learning opportunities. Research shows that promoting home learning activities and effective teaching strategies can foster early learning and improve school readiness. Through this program, we hope to provide families with simple, everyday tools to help children strengthen early literacy skills.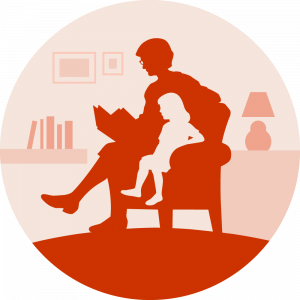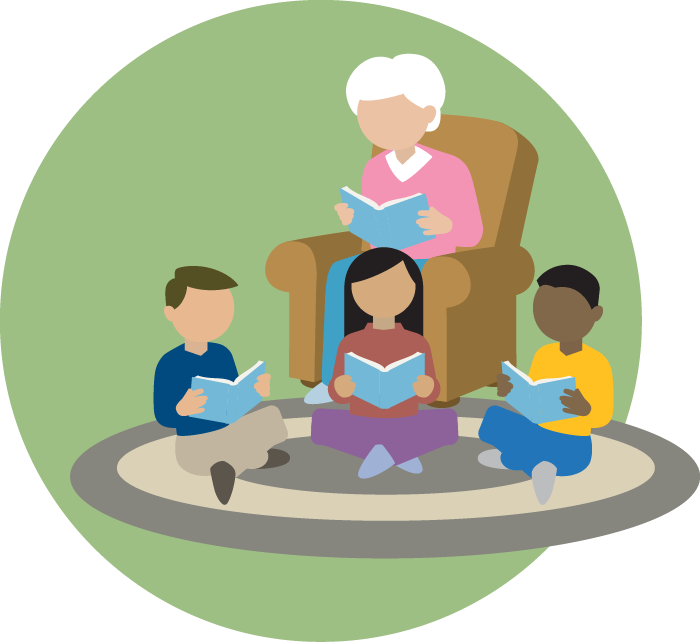 Chapter 1: Learning Early with "Modeled Moments"
The Caregiver Engagement program began as a statewide pilot in 2020, in partnership with the Tennessee Department of Education and ReadyRosie, an early education online platform, to provide free learning resources for Tennessee families and children, ages birth through 3rd grade.
In response to COVID-19 school closures, this partnership provided all families with school-aged children in Tennessee with access to ReadyRosie "Modeled Moment" videos, which equipped them with simple and fun activities to help their children learn at home.
Chapter 2: Delivering Tools via Text
In 2021, GELF and TDOE partnered to provide 140,000 Tennessee families with Ready4K, a research-based text messaging program to help parents support their students in learning at home. Through the Ready4K program, families with pre-K through 3rd grade students across Tennessee will receive three weekly text messages, matched for each child's age, with easy tips and simple activities to help children learn and grow by building on existing daily routines, such as getting dressed, bath time or preparing a meal.
This marks the largest statewide rollout of the Ready4K program to date, and it is being made available for free to participating Tennessee school districts by GELF and TDOE. Click here for a full list of the school districts and voluntary pre-K programs participating in Ready4K.