Mobile Learning via Mobile Libraries
In July 2018, Governor's Early Literacy Foundation (GELF) launched its Book Bus program, in partnership with local school systems, to create mobile libraries that provide children and families with access to high-quality resources. Partnering school systems retrofit decommissioned school buses with seating and shelving to house books and literacy resources, creating a learning space for children and families to enjoy.
More Than Books
Bus programs partner with local food programs and travel to high-needs neighborhoods over the summer. Educators on the bus lead reading workshops and provide families with the tools to help children strengthen early literacy skills.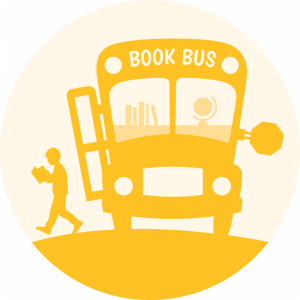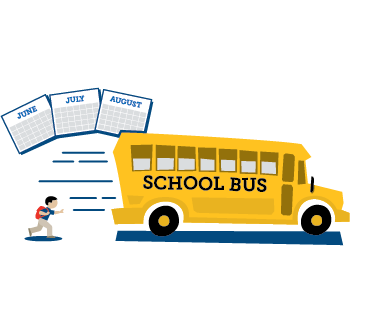 Stop the Slide
Research shows that two to three months of reading proficiency is lost for students who do not read over the summer, causing a student to be behind in achievement gains for the upcoming school year. Reading four to six books has the potential to mitigate, stop or even reverse "Summer Slide." Book Buses foster early literacy and work to prevent the "Summer Slide" in students.
Book Buses Across Tennessee
The Book Bus program now includes 23 active buses across the state, and we are actively expanding the program to serve more Tennessee communities.