PRESS RELEASE
June 8, 2023
Governor's Early Literacy Foundation, in collaboration with Scholastic, expands its K-3 Home Library program to benefit all rising 1st, 2nd and 3rd grade students, media specialists and librarians statewide
Nashville, Tenn. — To combat learning loss and strengthen early literacy in Tennessee, Governor's Early Literacy Foundation (GELF) today announced the expansion of its K-3 Home Library program to now include all rising 1st, 2nd and 3rd grade students enrolled in a public school, as well as librarians and media specialists. In collaboration with Scholastic, the global children's publishing, education and media company, the program will deliver 1.2 million books to more than 200,000 students, teachers, librarians and media specialists statewide this summer. Six high-quality packages consisting of grade-level books and evidence-based literacy resources will be delivered directly to the homes of participants, at no cost to families, individual schools, or school districts.

Through the K-3 Home Library program, GELF is partnering with 152 school districts and charter schools to deliver books in all 95 Tennessee counties this summer. Children enrolled in a participating school district were signed up to receive the books with an opt-out option for families, making it easy for all K-3 students to be a part of the program. This year, the program will distribute more than 250,000 additional books to roughly 40,000 more students and teachers than in 2022.
The books were selected by GELF's Educator Advisory Council (EAC), a group of 28 diverse Tennessee educators that serve GELF's K-3 initiatives. The EAC also created activity-based resources that are being provided to teachers and parents to help them incorporate the program's books both inside the classroom and in homes.
Only 40% of Tennessee 3rd graders read proficiently. Research shows that students who do not read over the summer lose two to three months of reading proficiency, but reading four to six books has the potential to stop, mitigate, or reverse this "summer slide." Additionally, when schools are closed for the summer, access to books diminishes. Research from the Scholastic Kids & Family Reading Report™: 8th Edition released last month shows that over 40% of kids get most of the books they read for fun over the year from their school, making the expansion of this Summer initiative more critical than ever.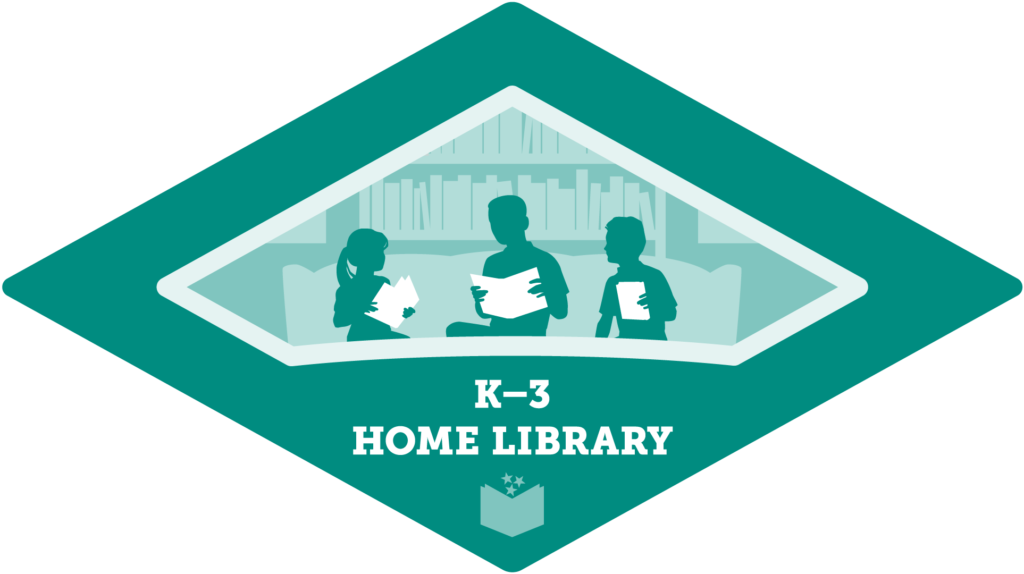 Research from Statewide surveys conducted by GELF reveal 33% of participating students have 100+ books in their home as a result of the K-3 Home Library program. Additionally, 97% of parents reported that their children were excited to receive the books and 96% reported the books were valuable to their family.
"If we don't get reading right, everything else can go wrong," said James Pond, GELF President. "Our goal is to promote a culture of reading in Tennessee by meeting students where they are with the books and resources they need to become lifelong learners. We are honored to work together with school districts, charter schools, and the Tennessee General Assembly to build home libraries statewide, and we hope other states look to us as a leader in collaborative early literacy efforts. It's more than books. It's the future of Tennessee."
This is GELF's fourth year collaborating with Scholastic to deliver books and resources to students and teachers during the summer. Since 2020, the K-3 Home Library program has grown by 528%, placing more than 3.1 million books in the homes of more than 509,000 elementary school students and teachers.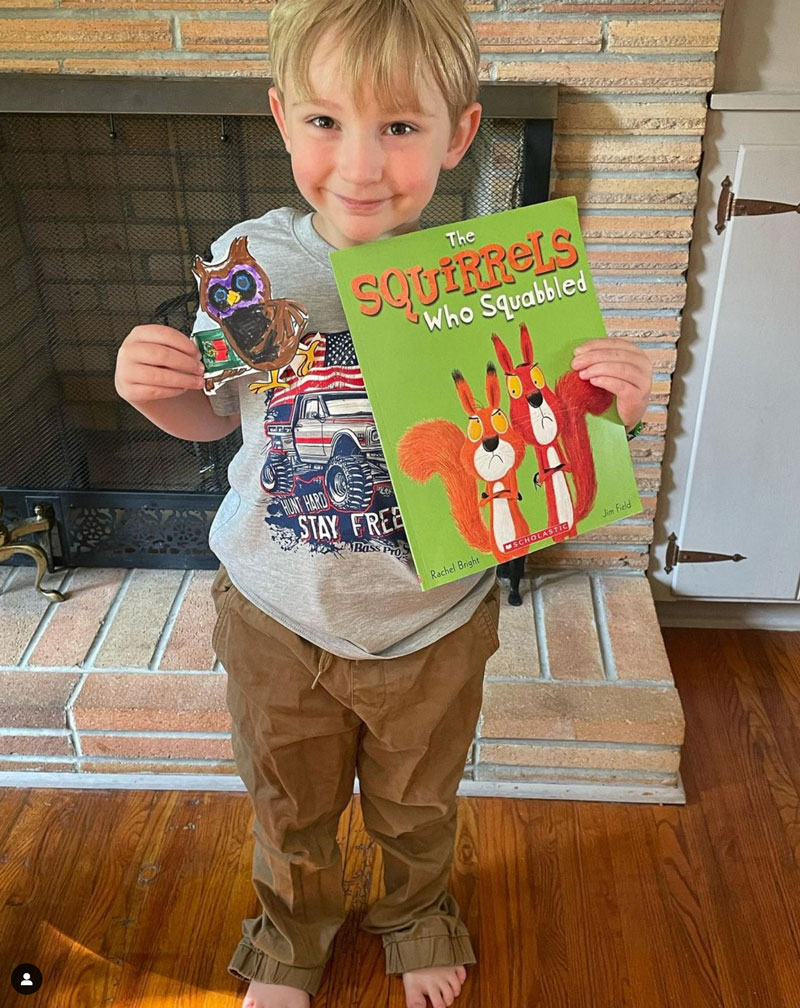 "Scholastic is proud to continue to partner with Governor's Early Literacy Foundation to increase access to books and reading resources for even more students across the state of Tennessee," said Rose Else-Mitchell, President, Scholastic Education Solutions. "This collaboration reflects our shared mission in enriching the lives of all children with the power and joy of reading. We want all students to be equipped through the school year as well as the summer with stories that engage their hearts and minds and knowledge that opens the world to them".
The success of previous collaborations spurred GELF and Scholastic to explore ways to reach even more students this summer, marking the statewide expansion for rising 1st through 3rd grade.
A Morgan County educator said, "I like getting more books for my classroom but mostly for students at home to receive books. Many of our students do not have access to books at home so this is a great program to get books into students' hands."
A parent from Warren County whose child participated in the K-3 Home Library program in Summer 2022 said, "My son struggles to read but is making improvements by the week. These couldn't have come at a more perfect time!"
A Dyer County educator said, "I have one student who was approaching reading proficiency last year. When our reading scores came back this year, she scored at the highest level, Level 4. She is now classified as an advanced reader. Thank you for supporting our students with this program!"
GELF President James Pond was joined by Rose Else-Mitchell, President, Scholastic Education Solutions, and children's book author Lester Laminack at Norman Binkley Elementary in Nashville, Tenn. on June 8 to officially announce the expansion of the K-3 Home Library program with participating students and teachers. Lester Laminack performed a special read-aloud of his book, Three Hens and a Peacock, that students will receive through the program, and local mascots helped distribute books to students and teachers in attendance.
The K-3 Home Library program is underwritten by the State of Tennessee.
This announcement kicks off GELF's "Stop the Slide!" campaign to promote a summer of active young
readers and combat the proverbial "summer slide." To help "Stop the Slide!," Family involvement is a key component to this campaign, as the Scholastic Kids & Family Reading Report shows, parents of frequent readers are more likely to be aware of the loss of academic skills connected to summer reading habits than parents of infrequent readers (59% vs. 46%). GELF encourages Tennesseans to join the Foundation on social media this summer by posting photos of their children reading with the hashtags #BookersBookClubTN #StoptheSlideTN. Follow GELF on social media @GovEarlyLiteracyTN or @GovLiteracyTN.
About Scholastic
For more than 100 years, Scholastic Corporation (NASDAQ: SCHL) has been encouraging the personal and intellectual growth of all children, beginning with literacy. Having earned a reputation as a trusted partner to educators and families, Scholastic is the world's largest publisher and distributor of children's books, a leading provider of literacy curriculum, professional services, and classroom magazines, and a producer of educational and entertaining children's media. The Company creates and distributes bestselling books and e-books, print and technology-based learning programs for pre-K to grade 12, and other products and services that support children's learning and literacy, both in school and at home. With 15 international operations and exports to 165 countries, Scholastic makes quality, affordable books available to all children around the world through school-based book clubs and book fairs, classroom libraries, school and public libraries, retail, and online. Learn more at www.scholastic.com.