WHAT IS MY NAME?
Help Us Name Our Owl
We need your help naming the Governor's Early Literacy Foundation (GELF) mascot! Make a video of your little ones telling us what the name of our owl should be and why— OR— Post a photo with your child displaying the suggested name. We will send an GELF owl bookmark to each child who submits a video or photo.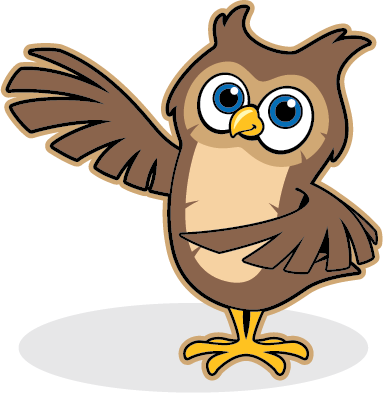 HOW TO PARTICIPATE:
Make a video with your little one(s) stating the name he/she thinks the owl should have and why OR Take a photo of your child displaying the name they suggest. In the photos, the name can be written on a piece of paper they are holding or can be displayed in other ways (sidewalk chalk, chalk board, spelled out with items, dry erase board, etc.). The name just needs to be visible in photo submissions.
Post the video or photo on your Facebook or Instagram account.
Your post should include:

The suggested name of the owl
Child's first name, age and city of residence (optional)
Tag Governor's Early Literacy Foundation (@govearlyliteracytn) in your video post. This is very important. We will comment on your post when we see it. (Note: We cannot accept submissions from private accounts on Instagram).
Please include this hashtag in your post: #GovEarlyLiteracyTN
 

The deadline for submissions is March 6.

Submissions will only be accepted from children living in Tennessee. 
Submissions must be made by a parent/guardian (or approved teacher, childcare provider, etc.) of the child(ren) in the video, and by doing so, you are giving Governor's Early Literacy Foundation permission to share and use the video/photo on GELF social media outlets.
Submissions must tag Governor's Early Literacy Foundation or we cannot seem them.
SELECTION PROCESS:
GELF staff will select a few of our favorite video/photo submissions and post them during the week of March 9 on a Facebook poll to ask for votes to help us choose.
GELF will select the owl name and announce it on or before March 17.
The selected submission will receive an an Owl Gift Package.
If you have any questions or need more information, please contact us at [email protected].