We were so excited to celebrate our first Tennessee Early Literacy Month have so many organizations, businesses and individuals participating with us to spread the word about the benefits of early literacy. Each week we highlighted a program: Tennessee Storybook Trails, Mobile Book Buses, Birthing Hospital Initiative and the Tennessee Imagination Library.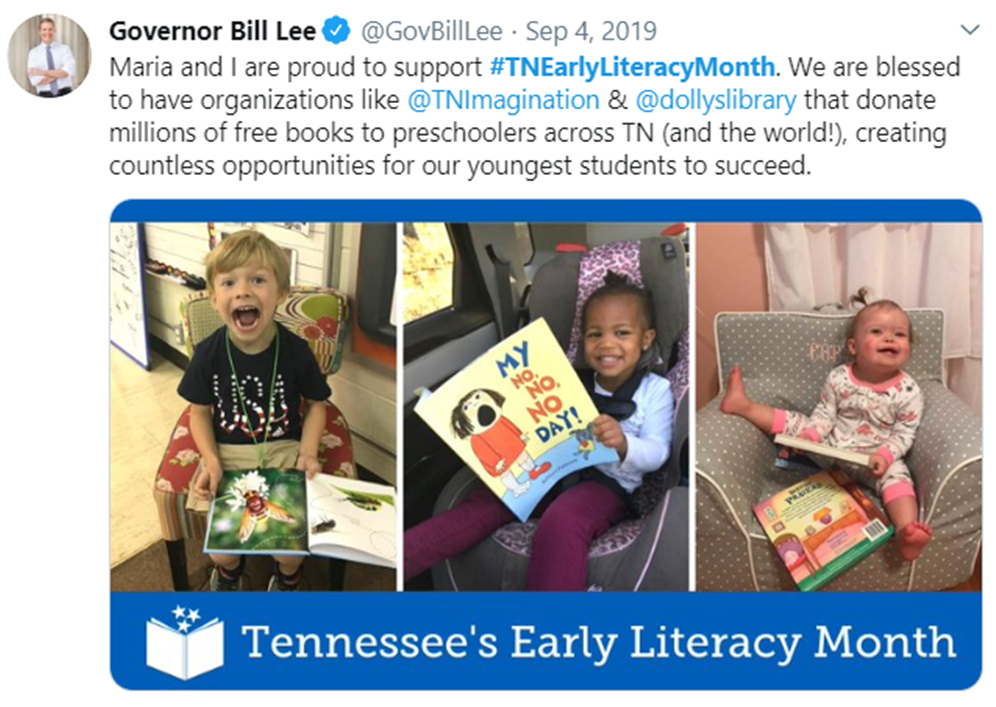 Hundreds and hundreds of posts were shared during the month of September with many photos and videos of children of all ages who #GotCaughtReading.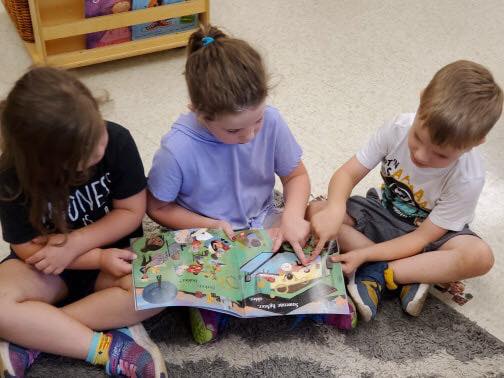 To see photos posted during #TNEarlyLiteracyMonth, click here.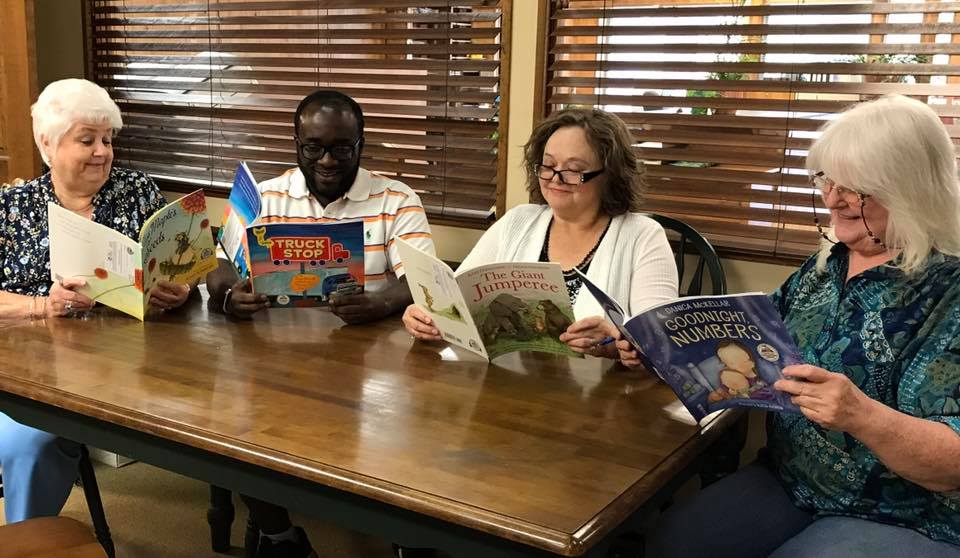 In addition to the online celebration, there were several Imagination Library events happening across the state like the ribbon cutting of the Cheekwood Storybook Trail. Cheekwood announced a new permanent Storybook Trail exhibition in partnership with Governor's Books from Birth Foundation (GBBF), whose mission is to strengthen early literacy in Tennessee. In celebration of Tennessee's Early Literacy Month, Tennessee Gov. Bill Lee joined Cheekwood and GBBF for the launch of the trail and gave remarks during the ribbon cutting ceremony on Sept. 17. Read more about the Cheekwood Storybook Trail here.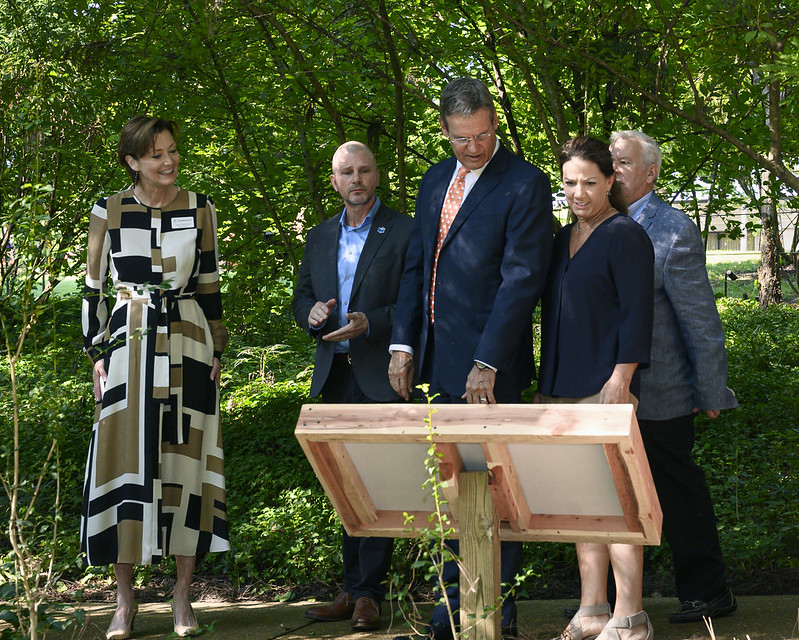 GBBF President James Pond #GotCaughtReading with Devon and Lexi on WSM Radio Nashville Today talk show during an interview for Delta Dental of Tennessee's monthly "What makes you smile?" segment, in honor of Tennessee's Early Literacy Month. We were honored that Delta Dental featured GBBF and Tennessee's Imagination Library on the monthly radio show. We are grateful for partners like Delta Dental of Tennessee who help us bring Dolly Parton's Imagination Library to all eligible children ages 0-5 yrs in Tennessee! Thank you to WSM-AM and Delta Dental for having us!