Promoting Language Nutrition
#ThisIsWhatLiteracyLooksLike
Not only is literacy essential for a child's fundamental education and future, it also has significant impacts on physical health and well-being. Did you know that talking with your baby helps your baby's brain grow? It's true! Even though babies may not speak in full sentences yet, talking with them — reading aloud, singing songs, telling stories, asking questions — helps stimulate critical early brain development that is the foundation for learning. Exposing your child to rich, engaging vocabulary or "language nutrition" sets the foundation for cognitive ability, literacy and school readiness. Early language exposure is the single strongest predictor of third grade reading proficiency (a major milestone) with long-term impacts on educational success and health.*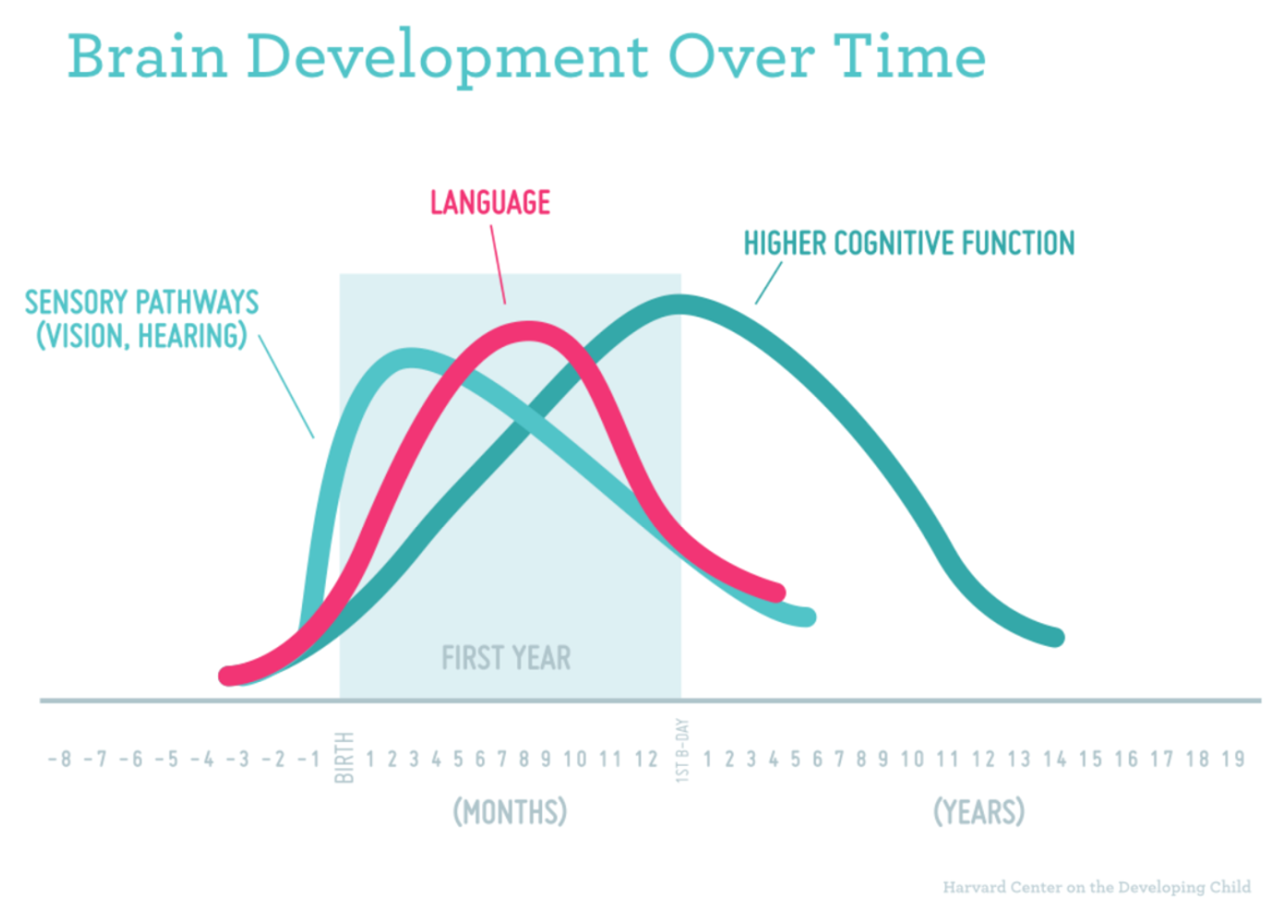 A solid foundation of language nutrition – the use of language, beginning at birth, that is sufficiently rich in engagement, quality, quantity and context that it nourishes the child socially, neurologically and linguistically – is critical in developing a child's capacity to learn. Research demonstrates that the single strongest predictor of a child's academic success is not socioeconomic status, level of parental education, income or ethnicity, but rather the quality and quantity of words spoken to the baby in the first three years of life. Learn more about the science of language nutrition here.*

Through promoting early childhood literacy, Governor's Early Literacy Foundation (GELF) provides families with the tools and resources to read with their children from birth and develop language nutrition in the home.
Programs like our Birthing Hospital Initiative and the "Talk With Me Baby" partnership with the Tennessee Department of Health emphasize the benefits of reading with children from birth.
BIRTHING HOSPITAL INITIATIVE
To emphasize the benefits of reading with children beginning at birth, GELF launched the birthing hospital initiative in 2014, partnering with hospitals across the state to introduce Tennessee's Imagination Library program to families of newborns. Our goal is to have partnerships with birthing hospitals all across the state of Tennessee, so that every child has the chance to grow with a healthy body and a healthy mind through books. Twenty-four birthing hospitals are now participating in the birthing hospital initiative. Through these partnerships, each family of a newborn child will be given the opportunity to enroll in Tennessee's Imagination Library and begin receiving one book per month mailed to the child's home, at no cost to the family. Each child enrolled in the program prior to hospital discharge will receive a gift of the first Imagination Library book The Little Engine that Could. Connecting with children and their families at the time of birth allows us to engage families as early as possible in experiencing the joy of reading together while helping children develop a love of learning that will last a lifetime.
Thank You to the Birthing Hospitals Partnering with the TN Imagination Library:
Baptist Memorial Hospital (Tipton)
Baptist Memorial Hospital for Women (Shelby County)
Blanchfield Army Community Hospital (BACH)
Erlanger (Hamilton County)
Erlanger East (Hamilton County)
Franklin Wood Community Hospital (Washington County)
Indian Path Medical Center (Sullivan County)
Johnson City Medical Center (Washington County)
Laughlin Memorial Hospital (Greene County)
Lincoln Medical Center (Lincoln County)
Methodist LeBonheur Germantown Hospital (Shelby County)
Methodist South Hospital (Shelby County)
Morristown Hamblen Healthcare System (Hamblen County)
Parkridge Medical Center (Hamilton County)
Saint Thomas Midtown (Davidson County)
Saint Thomas Rutherford (Rutherford County)
Takoma Regional Hospital (Greene County)
Tennova Harton Regional Medical Center (Coffee County)
TriStar StoneCrest Medical Center (Rutherford County)
University of Tennessee Medical Center (Knox County)
West Tennessee Healthcare – Dyersburg (Dyer County)
West Tennessee Healthcare – Jackson-Madison County General Hospital (Madison County)
West Tennessee Healthcare – Volunteer Hospital (Weakley County)
Williamson Medical Center (Williamson County)
TALK WITH ME BABY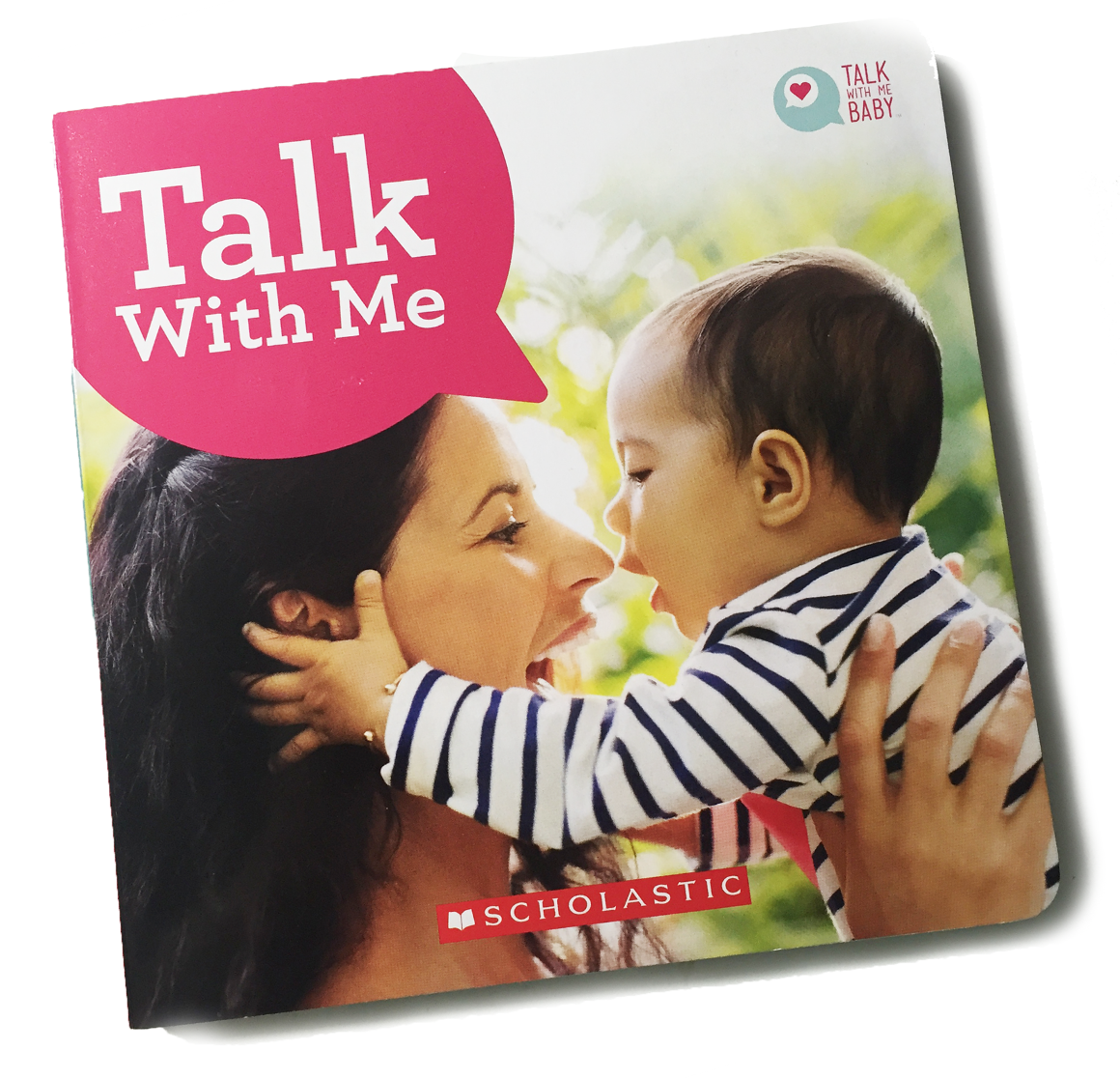 In 2018, GELF partnered with the Tennessee Department of Health to introduce a pilot of the Georgia Department of Health "Talk With Me Baby" initiative, educating families on the importance of "language nutrition" or rich communication with babies at check-up visits. Through this partnership, visiting families are given a copy of the "Talk With Me Baby" book, which outlines how to communicate with your baby from birth. This initiative also provides training for healthcare professionals on how to teach parents the importance of language nutrition at check-up visits.
* Note: Content taken from Talk With Me Baby website and Toolkit.