It is summertime! Reading with children over the summer months is an essential activity to keep their brains active. It plays an important role in expanding their vocabulary and love of reading and likely preventing your children from the "Summer Slide," a term used to describe the loss of reading achievement during idle periods (e.g. breaks on school). Without exposure to rich texts throughout the summer, many students fall behind academically. There are lots of fun ways to keep reading over the summer. Check out some of our suggestions below.
Reading/Story Trails:
Two state parks in Middle Tennessee have launched Imagination Library StoryBook Trails this summer. Combining exercise with early literacy, these trails tell a nature-themed Imagination Library story on panels placed along a short, child-friendly path. Each panel includes a family engagement tip to help children connect the book with surrounding nature.
The Reading Ranger StoryBook Trail at Long Hunter State Park and the Hillside StoryBook Trail at Edgar Evins State Park are innovative trails that combine a children's nature story with the thrill of being in the great outdoors. Governor's Books from Birth Foundation is proud to be a partner on both StoryBook trails and more to come!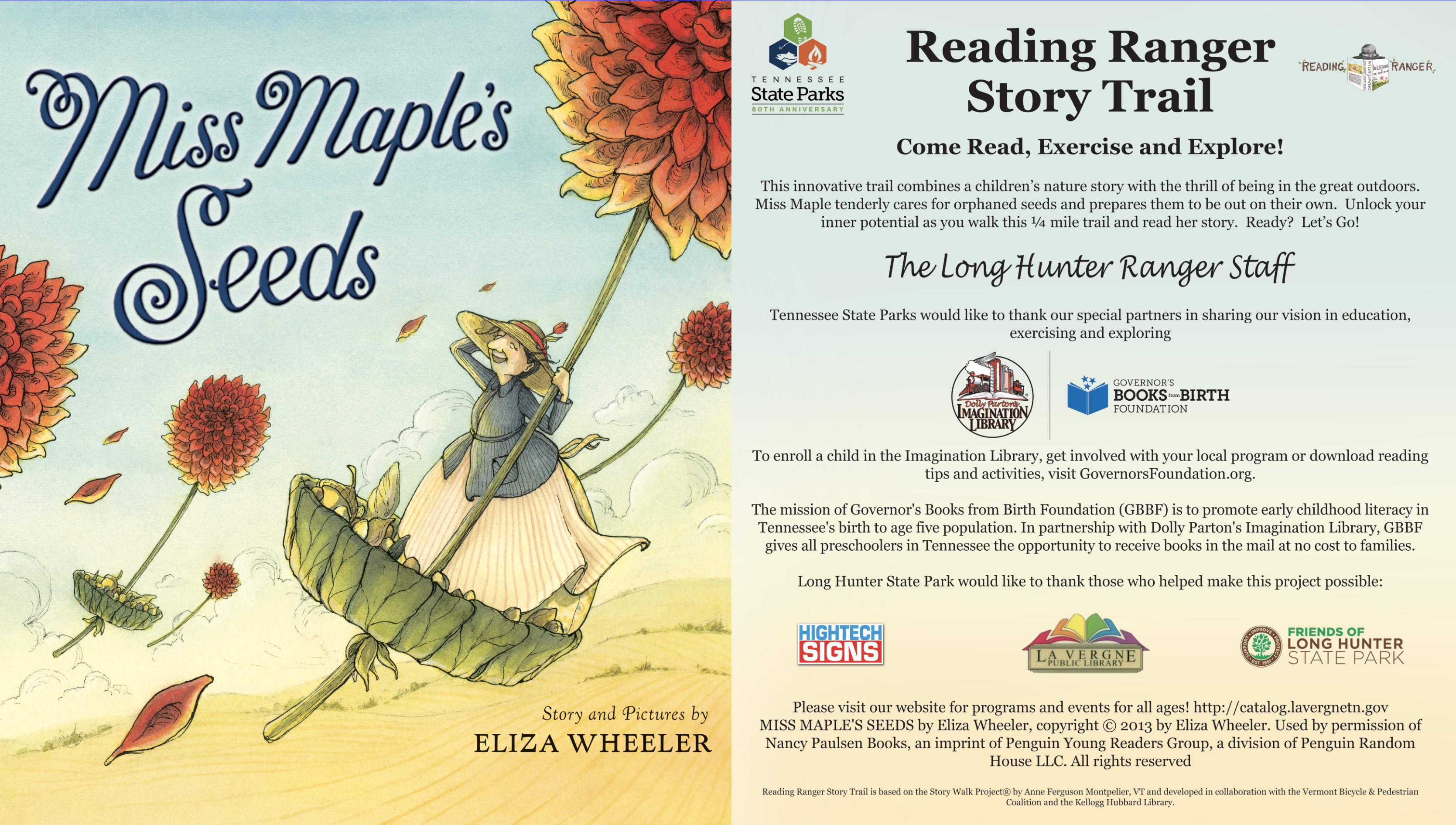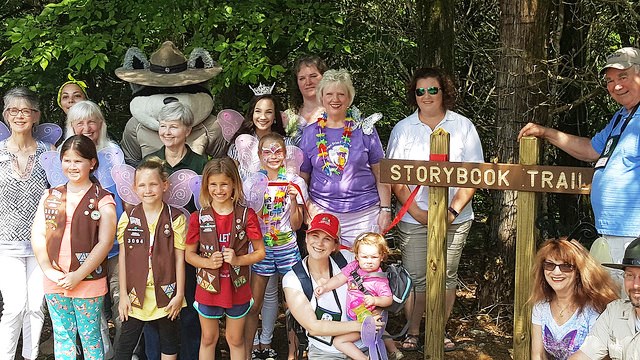 The Reading Ranger Trail features the Imagination Library book, Miss Maple's Seeds by Eliza Wheeler. Miss Maple tenderly cares for her seeds and prepares them to be out on their own. Unlock your inner potential as you hike this 1/4 mile trail and read her story. To see pictures from the opening of the Reading Ranger Trail on June 23 at Long Hunter State Park, click here.
The Hillside StoryBook Trail features the Imagination Library Book, Where the Butterflies Grow by Joanne Ryde. To see pictures from the opening of the Hillside Story Book Trail on June 6 at Edgar Evins State Park, click here.
Summer Mobile Literacy Programs
Summer mobile literacy programs or "book buses" work to prevent "Summer Slide" in students and help Tennessee meet the Read to Be Ready literacy goal of 75 percent of third grade students being proficient in reading by 2025. Governor's Books from Birth Foundation is providing funding, through an Appalachian Regional Commission grant, to launch these buses in partnership with three Northeast Tennessee school systems. Additional funds are being raised in the local communities of each school system. These mobile book buses are on the road in Elizabethton, Unicoi County, and Carter County. Click here to read more about the mobile book buses.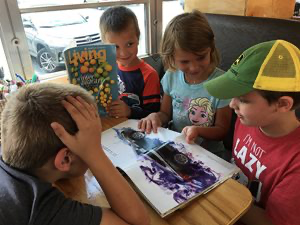 TN First Lady Crissy Haslam's Summer Reading Challenge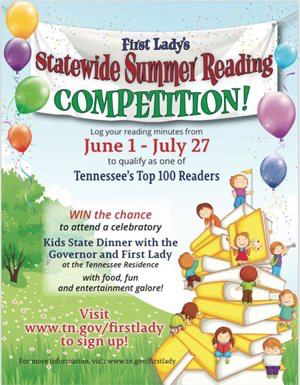 Get kids excited about reading this summer with First Lady Crissy Haslam's Read to be Ready Summer Reading Competition, a challenge to read the most number of minutes over the summer break! 
All Tennessee children, from rising Kindergarteners to rising 4th Grade students, are eligible to compete for Tennessee's Top 100 Summer Readers! To participate, students should track the number of minutes they read from June 1 – July 27. Students will qualify to win a Top 100 Reader spot based on a lottery system. Students must read a minimum of 2,000 minutes to be eligible for an entry into the lottery, and will gain one additional entry for each 1,000 extra minutes read past the 2,000 minute minimum. 
Each student's reading log packet is due to the Office of  First Lady Crissy Haslam by Friday, July 27. The top 100 readers will be announced and notified via email on Tuesday, July 31. The students who qualify as Tennessee's Top 100 Summer Readers will be invited, along with one parent or guardian, to a celebratory Kids State Dinner with Tennessee Governor Bill Haslam and First Lady Crissy Haslam at the Tennessee Residence in Nashville on Sunday, August 12, 2018. Learn more here.
Other Summer Reading Ideas
Reading can be incorporated into many summer activities. So whether you are headed out on vacation or at home, here are some fun ways to keep reading.
Pack books on vacation: Whether you are headed to the beach, camping or just a quick trip to visit relatives, be sure to pack books for your children and the whole family. Pack their favorites or a couple of books that match the theme of your trip. Be sure to bring books for the whole family. It is important for children to see their parents enjoying books, too. Not enough room for all the books? Load up e-books before you go. Check out the Tennessee Electronic Library. 
Plan activities or outings around a book you are reading with your child. Read the book before the outing. Bring it with you to look at again. Talk about the activity and how it relates to the book. Visit the Governor's Books from Birth website to download reading activities for Imagination Library books.
Create a summer reading spot. This could be a hammock, a blanket under a shady tree, or curled up on pillows in your house. Create a fun spot just for your little ones to enjoy reading. You can even schedule a reading time each day to make it part of the summer routine.