Mother's Day is this month and Father's Day is just around the corner. As we celebrate the parents and caretakers in our lives, we want to take a moment to also talk about the important role they play in helping our little ones develop early literacy skills. Reading with children can be an essential tool in brain development. When exposed to books, children learn to think and act like readers — without even knowing it. Reading is also a fun way to form special bonds with children.
Here are a couple tips for reading with your little ones:
Make time every day to read with your child. This can be snuggled up at bedtime for sure, but reading time can be anytime and anywhere. 
Create a special reading space in your home. Include your child's favorite blanket or pillow and a stack of books from which to choose.
Read together in an interactive style. Ask questions and interact with your little one as you read. Find out what they think about a character or ask them questions about what will happen next in the story.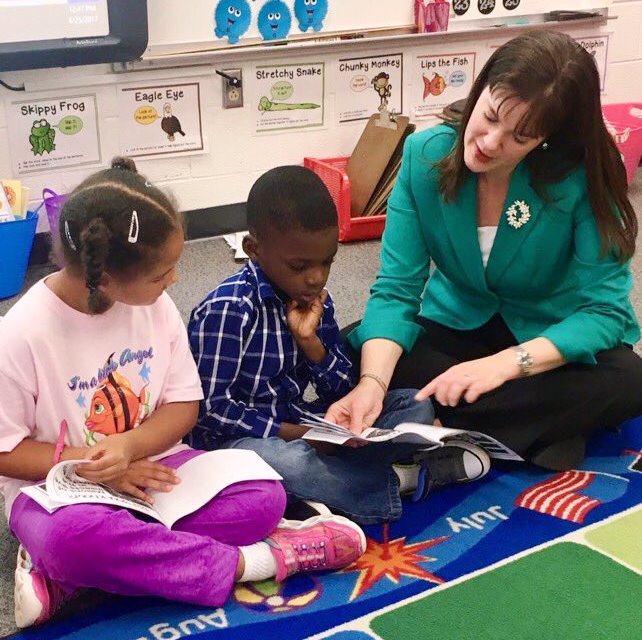 Make reading an experience that is available anytime and anywhere. Have books around your home, in the car, or in the "go bag." You can also read on the go by pointing out words everywhere from the car to the grocery store.
Read your child's favorite book over and over again. When a child reads or hears the same book multiple times, they become familiar and comfortable with a greater number of words.
Conduct an activity together that coincides with a book. This could be a craft, a snack or something more. For a list of reading activities associated with Imagination Library books, visit our website.
Share your love of reading by talking about why you like to read and making sure they see you read, too.