It is summertime! Reading with children over the summer months is essential to keeping their brains active and strong. It plays an important role in expanding their vocabulary and love of reading and works to prevent the "Summer Slide," a term used to describe the loss of reading achievement during idle periods (e.g. breaks on school). Without exposure to rich texts throughout the summer, many students fall behind academically. This summer, be sure to read with your little ones daily and explore creative options for continued reading fun.
Visit a Mobile Book Bus
Governor's Books from Birth Foundation Summer Mobile Literacy Units, or "Book Buses"  are a great way to have a summer reading adventure. With support from the Appalachian Regional Commission and several Northeast Tennessee School Systems, these Book Buses promote early literacy and work to prevent the "Summer Slide" in students. 
Participating school systems take decommissioned school buses and retrofit them with shelving and seating to house books, literacy activities, and engagement resources. The bus programs travel into high poverty neighborhoods during the summer months providing books, literacy rich activities, and, in some cases, free meals or a snack to the families living in these communities. Through these interactions and activities, GBBF and the school systems are emphasizing the importance of early literacy and providing continued access to books and reading material to participating families, business and community leaders, and educators. Click here to read more about the mobile book buses on the road this summer.
In 2018, GBBF provided funding, through an Appalachian Regional Commission grant, to launch these buses in Northeast Tennessee, in partnership with three school systems. Additional funds were raised in the local communities of the three school systems. This summer, four more were launched. 
In 2018,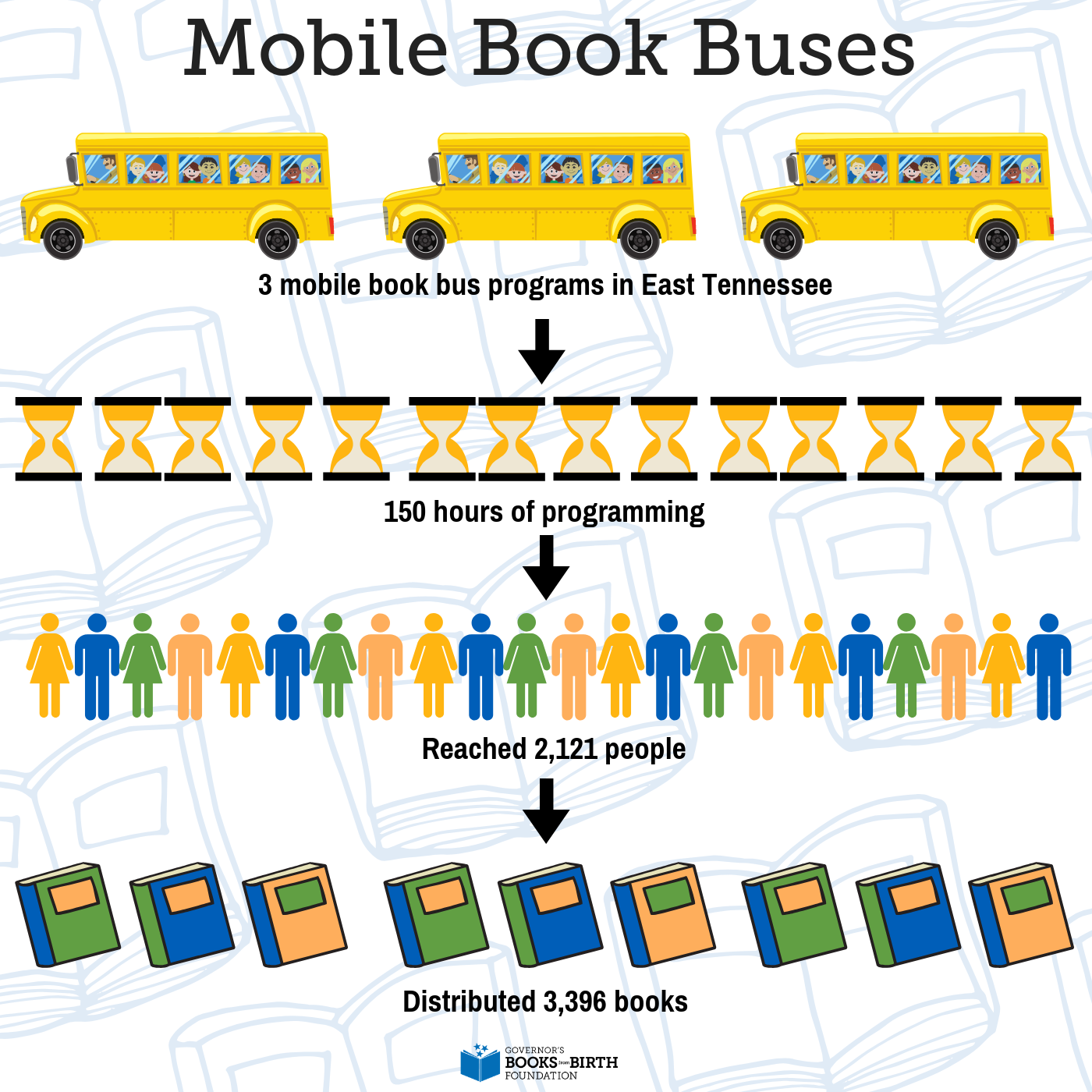 Walk through a
Storybook Trail
There are six Storybook Trails open in Tennessee with six more coming this fall. Tennessee State Park Storybook Trails tell a nature-themed story on signs placed at a child's height throughout a short trail at a park. The trails feature reading tips on each page panel to bring the book to life with the surrounding nature. In addition to promoting literacy and parental engagement, Storybook Trails encourage families to connect with nature and engage in a healthy, outdoor activity. Click here to read more about the Storybook Trails and find one closest to you.

In May 2018, Governor's Books from Birth Foundation (GBBF) partnered with Tennessee State Parks Conservancy and the Tennessee Department of Environment & Conservation to launch the Storybook Trails in Middle Tennessee with the goal of eventually spreading the idea statewide. GBBF provided the Tennessee State Parks Conservancy with grant funding to build the six initial trails.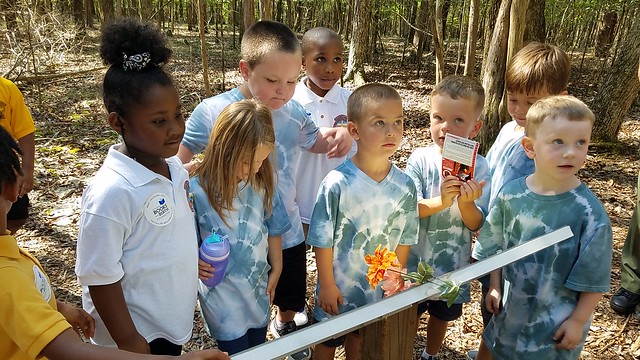 Participate in a Summer Reading Program at a Local Library
Libraries all over Tennessee offer summer reading programs. Many of the libraries teamed up with the Collaborative Summer Library Program (CSLP) to celebrate the 50th anniversay of the Apollo moon landing with the summer reading theme, "A Universe of Stories." So pull out that library card and inspire children to explore, learn, and read this summer! Below are some examples of summer reading programs being offered at libraries across the state. Be sure to visit your local library to find information about their summer reading program, events and more. To find your local library, click here.
There are also some fun summer reading rewards offered through businesses like Barnes & Noble, Chuck E. Cheese, Potter Barn Kids, and more. Click here to see a list compiled by Nashville Fun for Families.
What are you doing to keep your children reading this summer? Share your pictures, videos and tips with us on social media or email us at [email protected]