Tennessee Gov. Bill Haslam and Governor's Books from Birth Foundation (GBBF) announced the election of seven new members to the Foundation's Board of Directors. The new board of directors include Etta Clark, Eastman Chemical Company; Jennifer Colquitt; Judge Brandon O. Gibson, TN Court of Appeals, Western Section; Larry Jensen, Cushman & Wakefield; Denine Torr, Dollar General Corporation; Dr. Phil Wenk, Delta Dental of Tennessee and Dr. Andrea Willis, BlueCross BlueShield of Tennessee, Inc. GBBF also announced the election of Mark Cate, Stones River Group, as Board Chairman and Rachel Gatlin, Office of First Lady Crissy Haslam as Board Secretary.
"Through its work with hundreds of volunteers statewide, GBBF gives all Tennessee families the opportunity to experience the joy of reading together, while providing children with the early literacy skills needed to succeed in school," said Tennessee Gov. Bill Haslam.
First Lady Crissy Haslam has made the program a key part of her early childhood platform. "It is an honor to welcome this diverse group of accomplished Tennesseans to GBBF's Board," First Lady Haslam said. "They bring strong skills, experience and a fresh perspective that will strengthen the organization's future as a leading early literacy program that is making a lasting impact on our children."
"All seven of these newest board members embody the spirit of our early literacy mission with their passion for and commitment to early education as the critical factor in long-term educational success," said Theresa Carl, Governor's Books from Birth President. "They will be fantastic representatives of the Foundation and will reinforce our mission statewide."
The full slate of board of directors for 2018 is listed below.
Theresa Carl, President of GBBF
Mark Cate, Chairman of the Board
Rachel Gatlin, Secretary of the Board
Etta Clark
Jennifer Colquitt
Larry Jensen
Judge Brandon O. Gibson
Denine Torr
Dr. Phil Wenk, D.D.S.
Dr. Andrea D. Willis, MD, MPH, FAAP
Meet GBBF's Board of Directors
Mark Cate
President & Principal
Stones River Group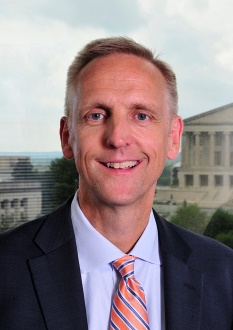 Mark Cate is a seasoned executive and public policy/political strategist with extensive experience in strategic planning, economic and community development, issue advocacy and project management. With strong ties to Tennessee business leaders and government officials, a broad network of state and national policymaker relationships, and a wealth of issue expertise, Mark helps clients navigate political risks, launch compelling advocacy campaigns, capitalize on business and engagement opportunities, and strengthen comprehensive public affairs efforts.
Mark formerly served as Tennessee Governor Bill Haslam's chief of staff, where he was his top advisor, strategist and negotiator. He has an extensive network of relationships in Tennessee with business and political leaders, and a network of national relationships through involvement with organizations such as the Republican Governors Association and the National Governors Association.
During his tenure with the Haslam Administration, Mark led several legislative policy initiatives, including K-12 education reform, workers' compensation reform, civil service reform, an alternative approach to Medicaid expansion, and post-secondary education reform, including the nationally acclaimed Tennessee Promise program. He was also one of the governor's key liaisons with the Department of Education and the Department of Economic and Community Development, where he worked closely on Governor Haslam's major education initiatives and helped guide business expansions and relocations.
Prior to serving in state government, Mark successfully managed Governor Haslam's first gubernatorial campaign in 2010, which led to a record-setting general election victory. He previously worked in real estate management and development and served for 16 years as an executive in higher education. Over the course of his career, Mark has served as a chief development officer, chief planning officer, chief marketing officer, and as a chief financial officer—working on budgets ranging from $10 million to $30 billion.
Mark received his B.S. from Carson-Newman College and his M.S. from the University of Tennessee; he also attended Harvard University's Institute for Educational Management. Mark was an elected school board member and has served on numerous other boards, including current service on the boards of the Governor's Books from Birth Foundation and Junior Achievement of Middle Tennessee.


Etta Clark
Vice President of Global Public Affairs and Policy
Eastman Chemical Company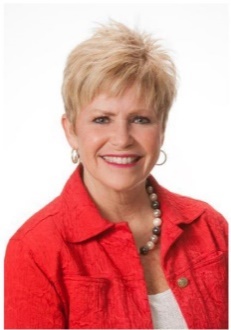 Etta Clark is Vice President of Global Public Affairs and Policy for Eastman Chemical Company. Clark has responsibility for global community affairs, government affairs, and public policy for Eastman. Prior to this position, she was Vice President of Communications and Public Affairs.
Etta is a native of Rogersville, Tennessee. She holds a B.S. degree in business from the University of Tennessee and a J.D. degree from the University of Tennessee, College of Law.
Clark joined Eastman in 1995 as a senior attorney and has held many positions of increasing responsibility, including Director of Litigation and Director of Talent Management. Prior to joining Eastman, Clark was Counsel at Hercules Incorporated where she acted as lead environmental attorney.
She is a member of the Kingsport Bar Association and the American Corporate Counsel Association.
Clark was a graduate of the 1998 Leadership Kingsport Class and was a member of the Leadership Kingsport Council. She previously served as President for the United Way of Greater Kingsport Board of Directors and as Chair of the Sullivan County Community Board for Indian Path Hospital. She was also a past member of the Children's Advocacy Center Board and the National Center for Asia-Pacific Economic Cooperation (APEC) Board. Clark has served on the East Tennessee State University Pharmacy School Admissions Committee, the Tennessee Business Roundtable Board of Directors, the Wellmont Holston Valley Board of Directors, the Northeast State Foundation Board and was past Chair for the Greater Kingsport Chamber of Commerce Board of Directors and the Tennessee Valley Corridor. She is currently serving on the Hall of Fame Management Board of Directors for the Women's Basketball Hall of Fame, the Kingsport Chamber of Commerce Board, and has been selected by Governor Haslam to serve on the Governor's Books from Birth Foundation Board.
Clark was selected as an Honorarium for Women and Industry by the Kingsport Altrusa organization in 2002, and as a YWCA Tribute to Women Award winner for Business and Professional Women in 2010. In 2017, she received the Women of Impact Award from the Junior League of Kingsport. Etta and her husband John reside in Kingsport. They have two daughters, Alex and Haley.
Jennifer Colquitt
Executive Assistant to the Frist Family of Nashville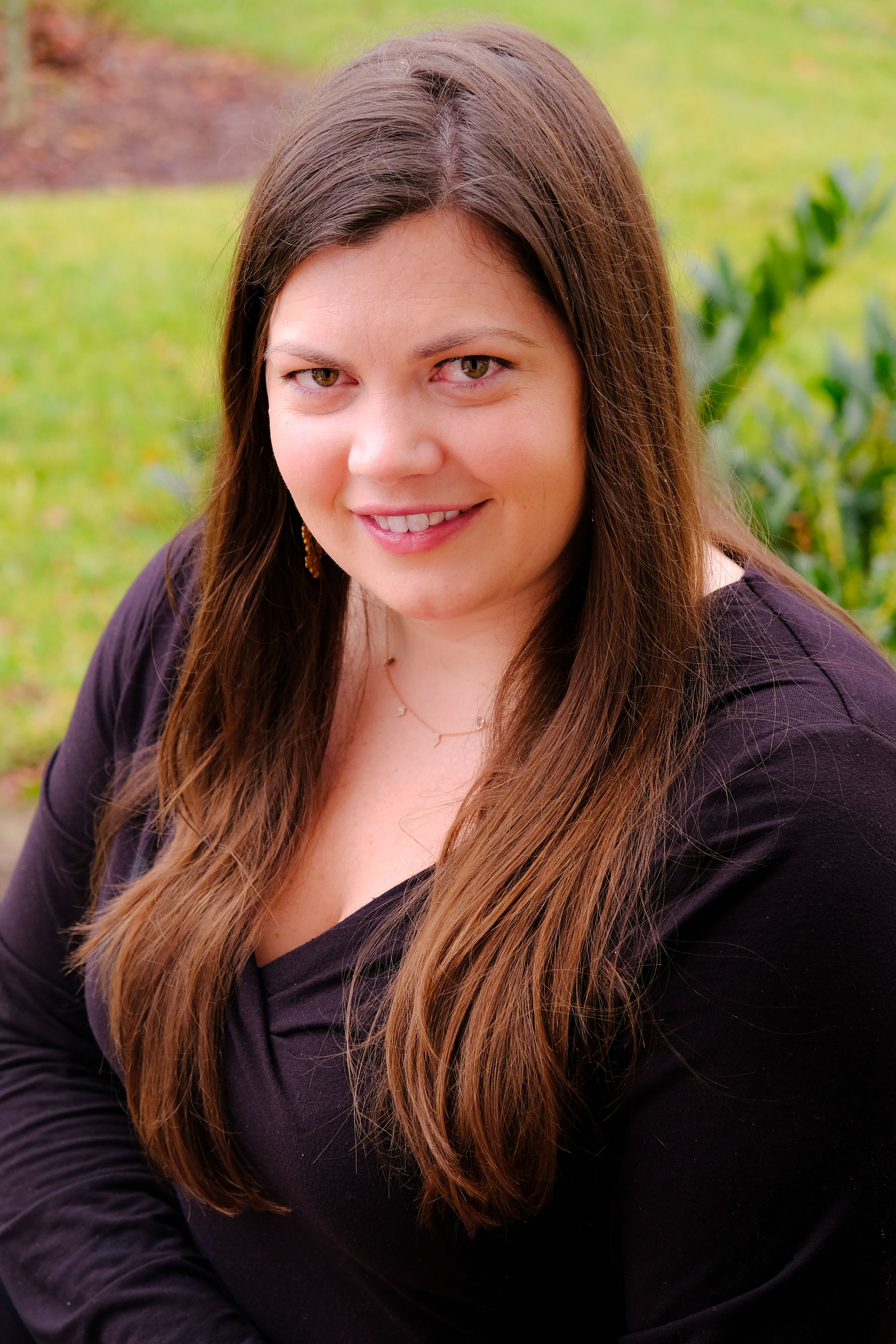 Jennifer Colquitt serves as an Executive Assistant to the Frist Family, working closely with the family from their primary residence assisting with household, event, and financial operations. Prior to working for the Frists, she worked in Development at Vanderbilt University as the Program Coordinator for Community and Foundation Relations. Jennifer graduated cum laude from Vanderbilt with a B.S. in Political Science and Psychology. She went on to earn a Masters Degree from the Education Department at Belmont University.
Jennifer enjoys being an active volunteer. She currently sits on the board of Chi Omega House Corporation at Vanderbilt as Past President, as well as Sports Servants, an organization that promotes sports as a mission in Belize. She is also a seventh-year active member at the Junior League of Nashville where she has served in many placements focused on literacy and child health in the Nashville community. She is a member of Midtown Fellowship Downtown Church where she is a Women's Ministry volunteer. She lives in Nashville and her favorite role is being "Aunt Ju" to her 2 nieces and 2 nephews.
Rachel Gatlin
Chief of Staff to the First Lady
State of Tennessee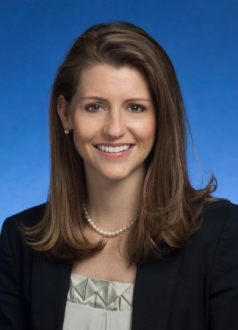 Rachel Gatlin currently serves as Chief of Staff in the Office of First Lady Crissy Haslam. She oversees policy implementation of the First Lady's initiatives and management of the Tennessee Residence Foundation. She previously served in the First Lady's office as policy director, and was on staff with Governor Haslam's gubernatorial campaign. Prior to working for the Haslam administration, Gatlin was a child policy researcher at the Children's Rights Alliance in Dublin, Ireland and assisted in federal government affairs at the Child Welfare League of America in Washington, D.C.
Gatlin is a graduate of the University of Tulsa College of Law and completed her final year of law school at Vanderbilt University Law School before becoming a member of the Tennessee Bar. She has a master's degree in Public Policy from Peabody College at Vanderbilt, and a B.S. in Human Development from Auburn University. Gatlin is a graduate of the Gotham Program at the Nashville Institute for Faith & Work and is a licensed alpine snow ski instructor. She is a member of Midtown Fellowship Church 12South and lives in Nashville with her husband, Ben, and their 1-year old daughter, Anna.


Judge Brandon O. Gibson
Court of Appeals Judge
State of Tennessee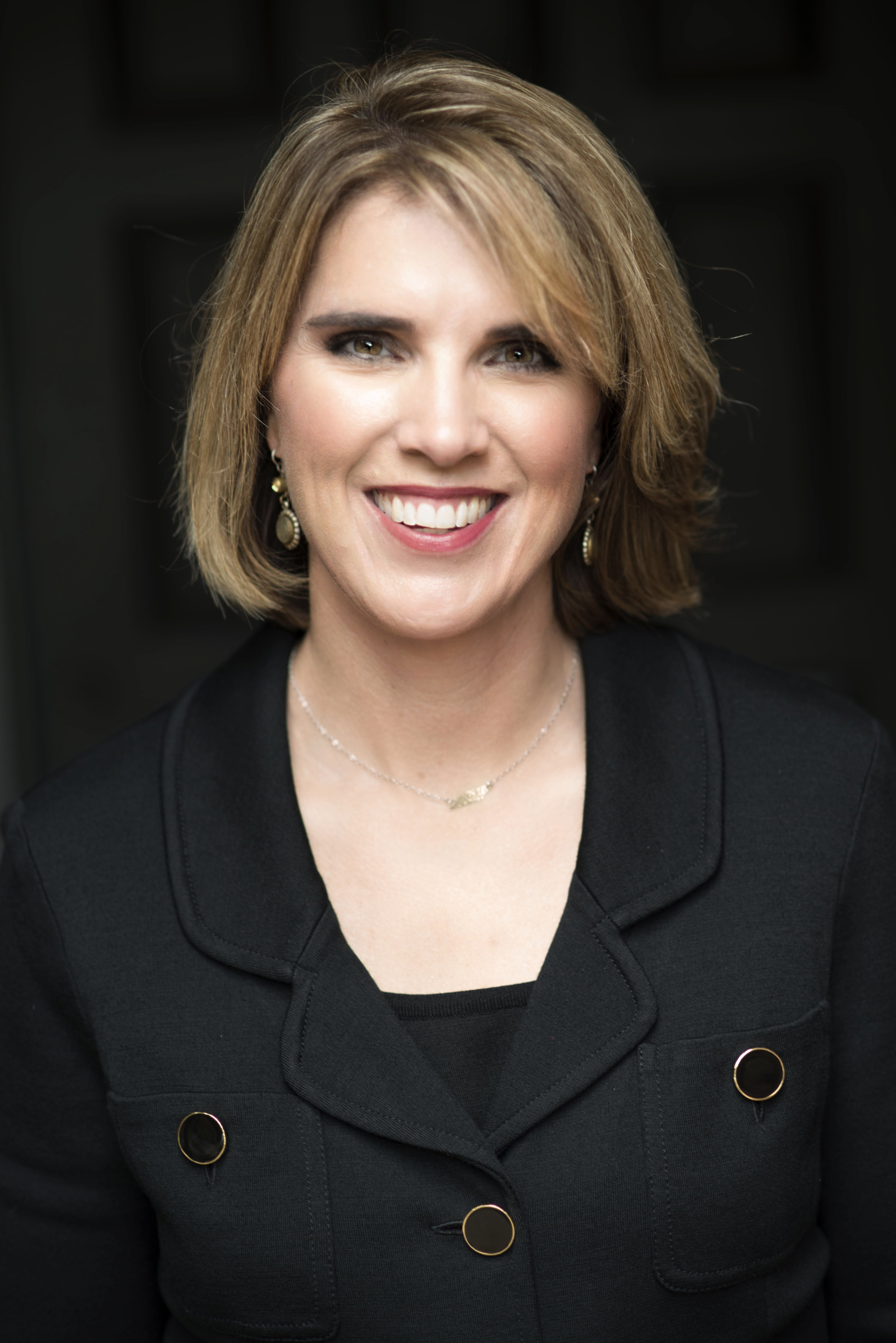 Brandon O. Gibson is one of twelve members of the Tennessee Court of Appeals and is a sixth generation Tennessean.​
She graduated from Mississippi State University with a Bachelor of Science degree and Master's degree in Agribusiness Management. She graduated from Southern Methodist University School of Law in 2000, practiced law in Texas for a year, and felt the pull back to West Tennessee, where she began practicing law in Jackson. She practiced at Pentecost & Glenn for many years until Governor Bill Haslam appointed her to the Tennessee Court of Appeals on December 26, 2013. Brandon was sworn in on September 1, 2014. She lives on a small farm in Crockett County, Tennessee.

Larry Jensen
President and CEO of Cushman & Wakefield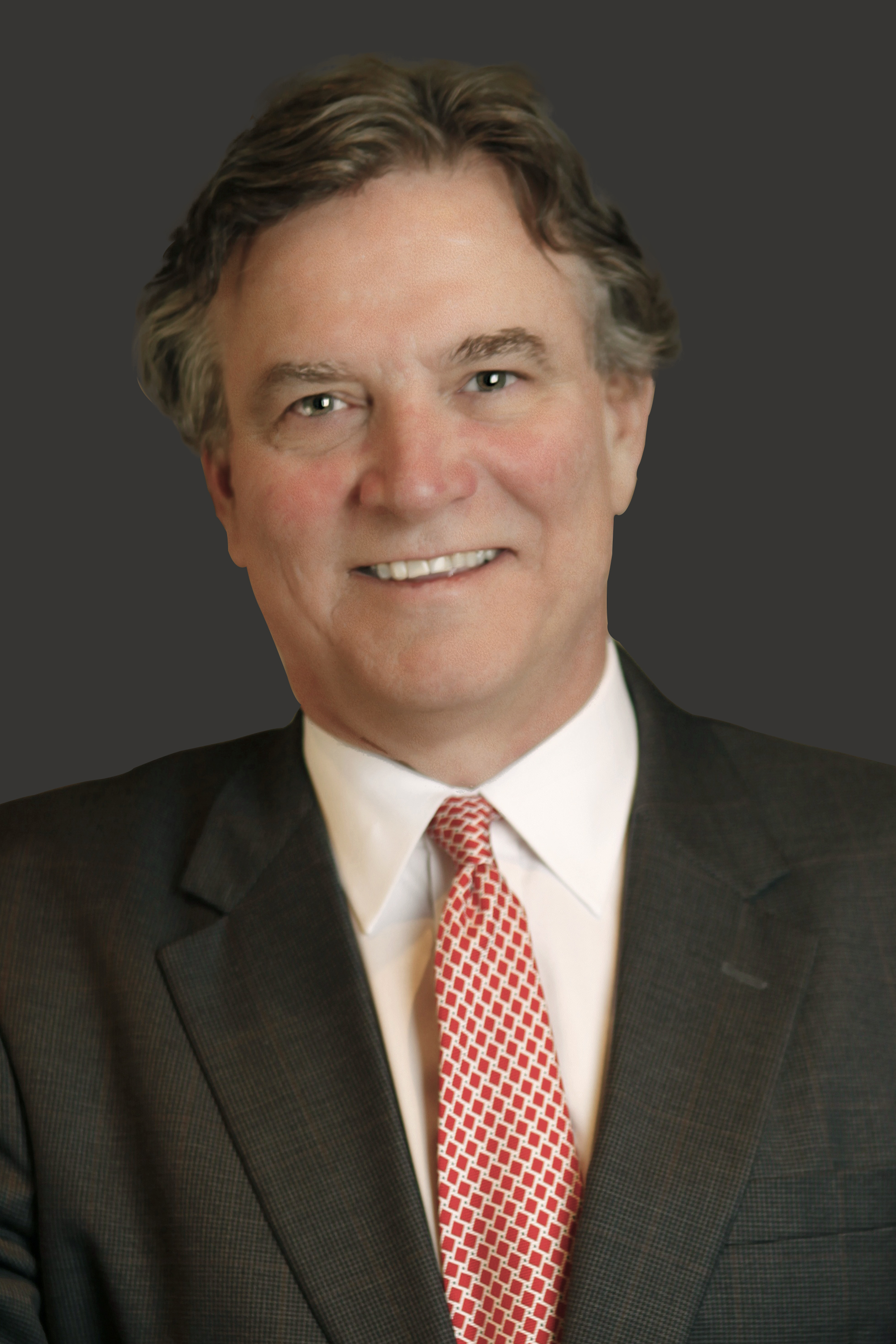 With more than 38 years in the commercial real estate business, Larry has been recognized as "Commercial Broker of the Year", "Office Broker of the Year" and "Office Leasing Broker of the Year" for the Memphis region by his real estate industry peers. He was also featured in an article "Commercial Real Estate 101", in Business Tennessee Magazine.
Larry and his team advise and represent corporations, institutions and individuals with innovative strategies, planning, and implementation related to business and commercial real estate. His clients have included: Smith & Nephew, ServiceMaster, Hunter Fan, FedEx Corporation, Kirkland's, ACS Clothing, FedEx Express, Baker Donelson, AutoZone, Hewlett Packard, ACH Food Companies, Stratas Foods, The Campbell Clinic, Wright Medical Technologies, Methodist Le Bonheur Healthcare System, First Alliance Bank, and St. Jude Children's Research Hospital.
He is active on the Board of Visitors for the University of Memphis and the Board of Advisors for the University of Memphis Fogelman College of Business. Larry was the former President of Memphis Tomorrow, an organization of CEOs of the larger Memphis-area companies and institutions and also served as Chairman of the Memphis Regional Chamber. He currently serves on the Chamber of Commerce's Chairman Circle. Larry also serves on the Methodist Foundation's as Chairman and the University of Tennessee Center for Health Sciences Chancellor's Roundtable. He was recently elected to the National Board of Directors for Ducks Unlimited.
He has served for more than 10 years on the founding board of trustees and the executive committee of Shelby Farms Park Conservancy (SFPC). SFPC has responsibility for the oversight of park, for its operations, and for the recently completed $70 million redevelopment of the 4,500 acre urban park located in Memphis. He has served as committee chair for Park Operations and currently chairs the governmental affairs committee for SFPC.
Additionally, Larry is on the board and the governing committee of Committee for Economic Development (CED.org). CED is a 75-year old Washington-based, non-partisan policy think tank which is a part of The Conference Board. He serves as a co-chair the education initiatives of CED.
Larry is a licensed real estate broker in Tennessee, Arkansas, and Mississippi. He is a member of the Society of Industrial and Office Realtors, Lambda Alpha Real Estate Society, Real Estate Industry Council of the Federal Reserve Bank in St. Louis, and a member of the Urban Land Institute of Memphis.
He holds a B.A. in Journalism from the University of Memphis.


Denine Torr
Senior Director of Community Initiatives
Dollar General Corporation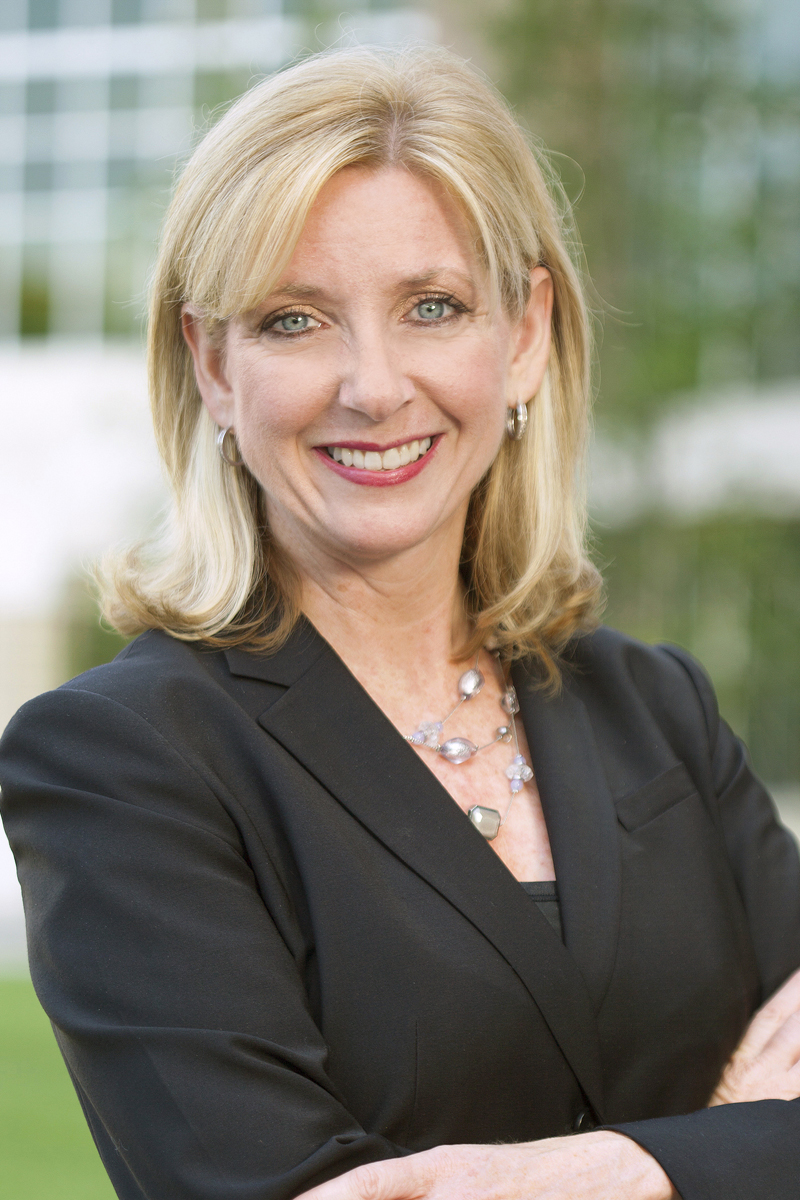 Denine Torr joined Dollar General in the fall of 1999. As senior director of Community Initiatives, she oversees corporate and foundation giving, employee volunteer engagement efforts, and cause-related partnerships for Dollar General's forty-four state market.
Mrs. Torr has designed and executed charitable initiatives for Dollar General that have raised more than $100 million for charity. She was instrumental in the creation of the Dollar General Employee Assistance Foundation. Under her leadership, the Dollar General Literacy Foundation has flourished into a national thought leader and has helped more than 9 million individuals learn to read, prepare for the high school equivalency or learn English.
Mrs. Torr received her Bachelor of Science degree in Broadcast Communications from Middle Tennessee State University. Prior to Dollar General, her experience includes network television production, freelance writing and public relations. Denine currently serves on the board of directors for the Nashville Public Library Foundation, Nashville Public Television and is board chair for ProLiteracy Worldwide.


Dr. Phil Wenk, D.D.S.
President and CEO
Delta Dental of Tennessee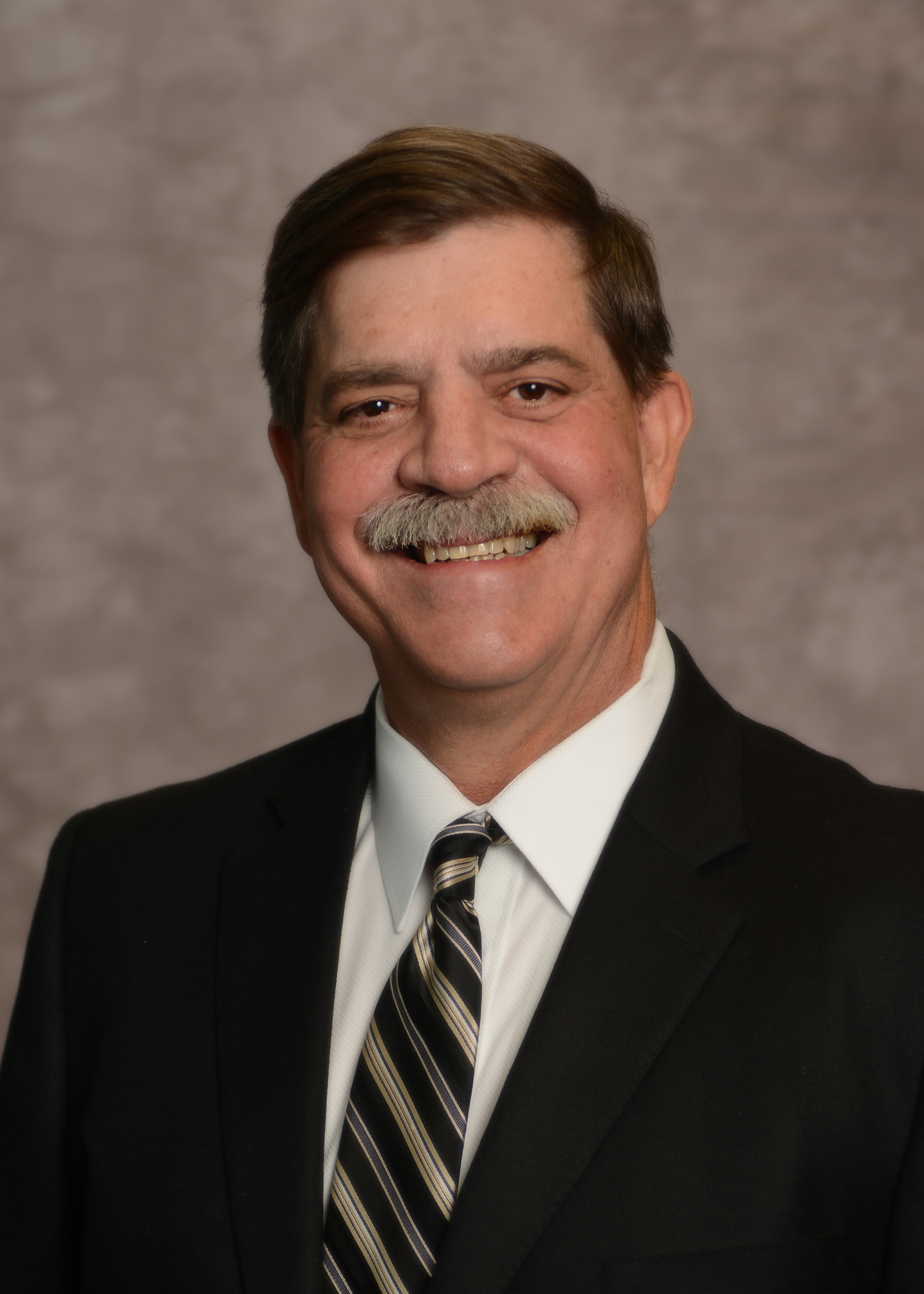 The president and CEO of Delta Dental of Tennessee since 2000, Phil Wenk, D.D.S., has earned a reputation one of Tennessee's leading health care executives. Dr. Wenk was selected as one of the University of Tennessee's most illustrious alum when he was selected from more than 370,000 alumni and named to the list of "Top 100 Distinguished Alumni" by Tennessee Alumnus, the University of Tennessee system's alumni magazine. Dr. Wenk has also been recognized as a "Health Care Hero" and named to the "Health Care 100" by Nashville Business Journal.
Since taking the helm at Delta Dental, Dr. Wenk has led the company to become one of the largest companies in Middle Tennessee and the state's largest dental benefits carrier. His leadership has helped the company garner recognition from the Nashville Business Journal as one of the fastest growing companies several years and even earning a coveted "Best in Business" award. With a focus on giving back to the community, Dr. Wenk's philanthropic efforts have also earned Delta Dental top recognition from the Nashville Business Journal's Corporate Giving Awards as well as honors from Memphis and Nashville Chapters of the Association of Fundraising Professionals.
In 2015 Dr. Wenk led the development of the Smile180 Foundation at Delta Dental, continuing the company's commitment of serving the community. Smile180 provides consistent financial support to charitable dental clinics across Tennessee, caring for the state's most vulnerable. The foundation also supports Tennessee's two dental colleges and children's hospitals across the state. Under Dr. Wenk's leadership, Delta Dental and the Smile180 Foundation have reinvested more than $30 million in the community.
Dr. Wenk lends his leadership to organizations across the state as he volunteers his time serving on several boards and committees. He is currently serving on boards for St. Jude Children's Research Hospital and Church Health in Memphis; University of Tennessee President's Council in Knoxville; Tennessee Performing Arts Center and Monroe Carell Jr. Children's Hospital at Vanderbilt in Nashville; and the Governor's Books from Birth Foundation, the statewide extension of Dolly Parton's Imagination Library. He is co-chair of the American Heart Association's 2017 Heart Walk. A past chair of the American Cancer Society board, Dr. Wenk was honored with the organization's national St. George's Award.
Prior to coming to Delta Dental, Dr. Wenk practiced dentistry for two decades in his hometown of Clinton, Tenn. He and his wife of 46 years, Brenda, live in Brentwood and frequently spend time with their two children and three grandchildren.


Dr. Andrea Willis
Senior Vice President and Chief Medical Officer
BlueCross BlueShield of Tennessee, Inc.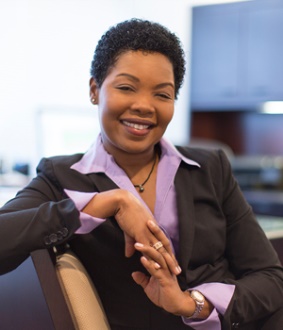 In her leadership role at BlueCross BlueShield of Tennessee, Dr. Willis ensures that all clinical initiatives and quality endeavors support the needs of our members, and contribute to the overall health and well-being of our communities. As the standard bearer for clinical excellence and positive health outcomes, she keeps quality care at the forefront of discussions with our customers, providers, regulators and stakeholders.
Meeting Dr. Willis means quickly recognizing her passion for better health and a better health care system, which stems from her early professional experience as a pediatrician. Within BlueCross, she has served as medical director, advising on care structures for many successful programs, including the CHOICES Long-Term Services and Support program for the state's Medicaid population, and CoverTennessee.
Before joining our company, she served the State of Tennessee as director of CoverKids, helped develop Tennessee's federally approved State Children's Health Insurance Program (SCHIP), and served as deputy commissioner for the Tennessee Department of Health.
Dr. Willis is a fellow with the American Academy of Pediatrics and a member of the Tennessee Medical Association. She earned a Master of Public Health from Johns Hopkins School of Hygiene and Public Health and a Doctor of Medicine from Georgetown University School of Medicine.