This week is Delta Dental of Tennessee's Smile Power Week! Governor's Books from Birth Foundation's partner, Delta Dental of Tennessee, acknowledges the connection of books to health literacy and dental health. "An educated society is a healthy society," said Dr. Phil Wenk, GBBF Board Member and President & CEO of Delta Dental of Tennessee.
Delta Dental TN honors Tennessee Smile Power Week, proclaimed by Governor Bill Haslam as June 11-15, to promote healthy smiles across Tennessee during National Smile Month. To celebrate, Delta Dental of TN co-hosted a children's story time at the downtown Nashville Public Library with their mascot "Marshall Molar." GBBF was invited to raise awareness of the Imagination Library and First Lady Crissy Haslam read to children and spoke on the importance of brushing your teach and reading every day.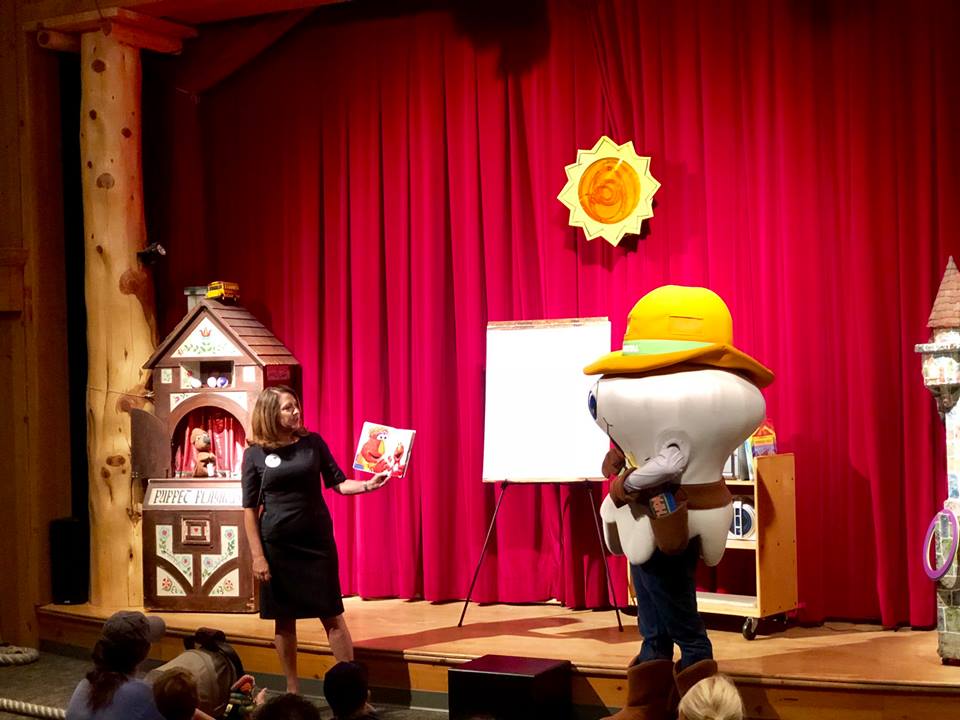 Check out this video in which Tennessee's first lady, Crissy Haslam reads a book about keeping your smile healthy for Delta Dental Tennessee Smile Power Week and the Governor's Books From Birth Foundation.