During National Physical Fitness & Sports Month in May, the Nashville Predators join Governor's Early Literacy Foundation to promote the Foundation's Storybook Trail program at 36 parks across Tennessee, connecting literacy and physical activity for families
PRESS RELEASE
May 24, 2022
Nashville, Tenn. — In honor of National Physical Fitness & Sports Month, the Nashville Predators join Governor's Early Literacy Foundation (GELF), in partnership with 36 parks across the state, to promote GELF's Storybook Trail program, providing free, outdoor reading experiences for families to interact with literacy and physical activity. Driven by a mission to strengthen early literacy in Tennessee, GELF's Storybook Trail program aims to increase family engagement around literacy and promote a culture of reading outside of school by providing continued access to learning experiences.
Only 32% of Tennessee third graders are reading proficiently, a 13% decline since 2019. Research shows that students who do not read GELF's Storybook Trail program is a collaboration with Tennessee State Parks Conservancy and local parks to present a children's storybook on child-height panels along a short trail with featured reading tips to promote adult-child interaction around books and nature. GELF has supported 42 Storybook Trails since 2018.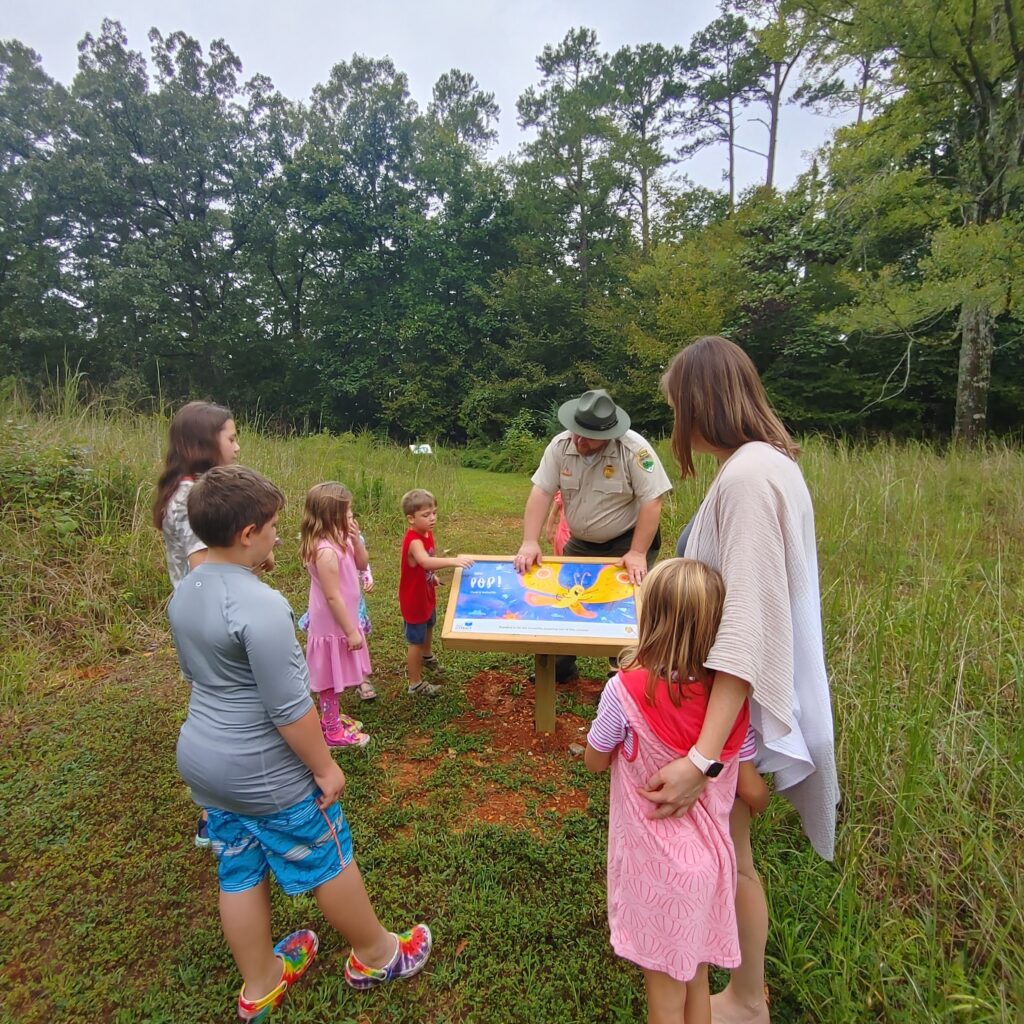 "Learning is not limited to the library, the classroom, or space," says James Pond, GELF President. "Learning happens when kids exercise their bodies and minds by connecting real-life experiences in conversations, and we must continue seeking out innovative ways to give kids these moments. The Storybook Trail program gives families access to an enriching learning opportunity that combines literacy and physical fitness with the beautiful landscapes of Tennessee. Our goal is to pave a Storybook Trail in every Tennessee county so every kid can get outside and get reading!"
"We are proud to partner with Governor's Early Literacy Foundation on this exciting initiative," Nashville Predators Vice President of Community Relations Rebecca King said. "As a hockey team, we not only understand the importance of physical fitness but also bringing families together for an event or activity. The opportunity to combine getting outside with our families, physical activity and reading is hugely important. We want to encourage our fans to visit the Storybook Trails around Tennessee, and who knows, you may just see GNASH out there too!"
"Reading is so fundamental to everything we do in life and Storybook Trails bring literacy in a new way," said Director of Paris Special School District, Dr. Norma Gerrell.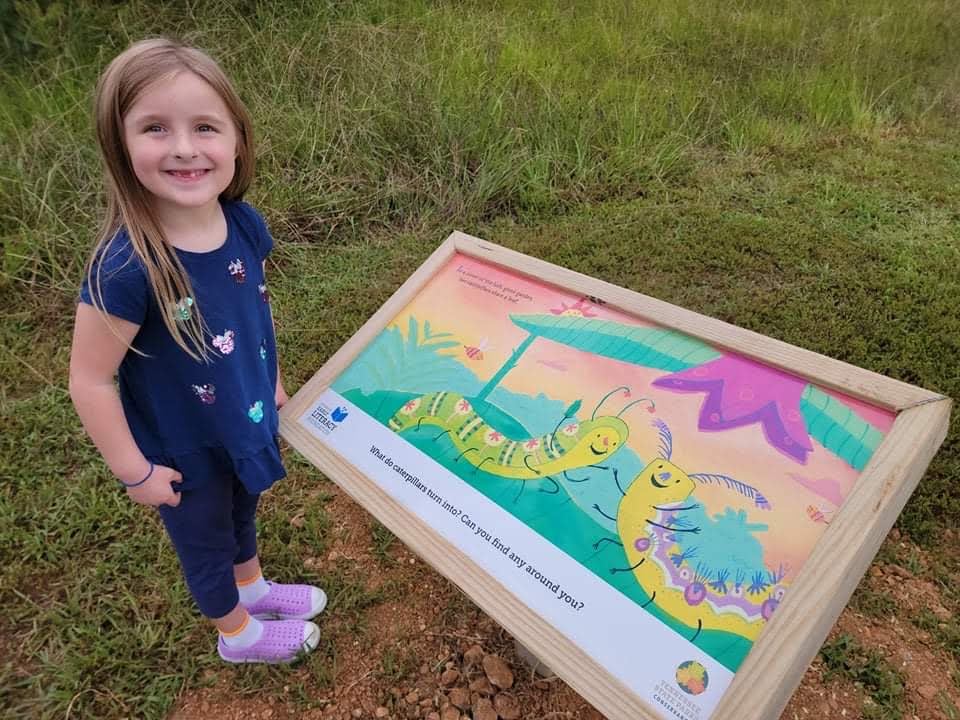 "We love reading and the outdoors, so it's a perfect activity for our family," says a Nashville mother. "Storybook Trails are a great way to read a story and burn off a little energy at the same time. I also really appreciate that it's something that both my 4-year-old and my 1.5 year old can enjoy."
| | |
| --- | --- |
| County | Park Name |
| Anderson | Norris Dam State Park |
| Campbell | Cove Lake State Park |
| Cheatham | Harpeth River State Park |
| Clay | Donaldson Park |
| Coffee | Fred Deadman Park |
| Cumberland | Cumberland Mountain State Park |
| Davidson | Cheekwood Botanical Gardens & Estate |
| DeKalb | Edgar Evins State Park |
| Dickson | Montgomery Bell State Park |
| Franklin | Tims Ford State Park |
| Giles | John Barnes Park |
| Greene | David Crockett Birthplace State Park |
| Hamblen | Civic Park |
| Hardin | Pickwick Landing State Park |
| Haywood | Heritage Park |
| Henry | Eiffel Tower Park |
| Hickman | Centerville RiverPark |
| Jackson | Cummins Falls State Park |
| Lincoln | Fayetteville-Lincoln County Public Library |
| Marion | South Cumberland State Park |
| Marshall | Henry Horton State Park |
| Maury | Maury County Park |
| McMinn | E.G. Fisher Public Library Wetlands |
| Montgomery | RichEllen Park |
| Montgomery | Weakley Park |
| Morgan | Frozen Head State Park |
| Obion | Reelfoot Lake State Park |
| Pickett | Pickett CCC Memorial State Park |
| Pickett | Cordell Hull Birthplace State Park |
| Polk | Hiwassee Ocoee State Park |
| Robertson | White House Municipal Park |
| Shelby | T.O. Fuller State Park |
| Sumner | Bledsoe Creek State Park |
| Union | Luttrell City Park |
| Wilson | Long Hunter State Park |
GELF provides two different grant opportunities each spring and winter for Tennessee State Parks Conservancy and local interested partners to bring a Storybook Trail to their community or replace the title at an existing trail. The Spring 2022 grant cycle opened on Monday, May 16, and closes on Monday, June 13. To apply, click here.
To invest in the Storybook Trail program, click here or email [email protected].
ABOUT THE NASHVILLE PREDATORS FOUNDATION EMPOWERED BY SMILEDIRECTCLUB
The Predators Foundation has partnered with Nashville-based SmileDirectClub in an ongoing effort to meet educational, social, health and cultural needs throughout Nashville and Middle Tennessee. The Predators Foundation is devoted to using its platform and influence from its affiliation with professional sports to serve the needs of the community by offering unique resources and financial support to local youth-oriented organizations. Since its inception in 1998, the Predators Foundation has awarded over $8 million in grants to the greater Nashville community. During the 2020-21 season, the Nashville Predators, Bridgestone Arena, Ford Ice Centers and Predators Foundation contributed over $4 million in cash and in-kind gifts throughout the Nashville community and surrounding areas. To learn more about the Nashville Predators Foundation empowered by SmileDirectClub and to see a list of upcoming events, visit NashvillePredators.com/Foundation.