CHEEKWOOD LAUNCHES EXHIBITION IN CONNECTION WITH NEW LITERACY PARTNERSHIP

Cheekwood announces a new permanent Storybook Trail exhibition in partnership with Governor's Books from Birth Foundation (GBBF), whose mission is to strengthen early literacy in Tennessee. In celebration of Tennessee's Early Literacy Month, Tennessee Gov. Bill Lee joined Cheekwood and GBBF for the launch of the trail and gave remarks during the ribbon cutting ceremony on Sept. 17.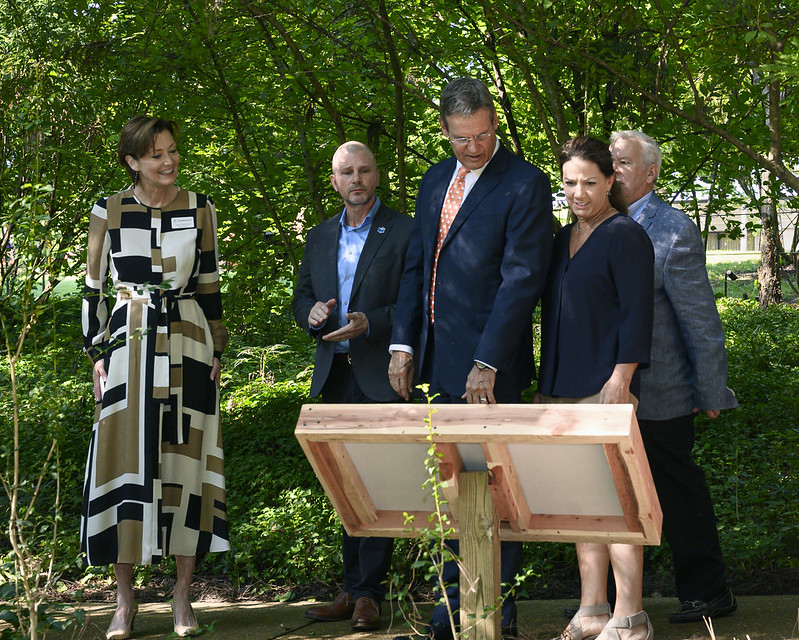 "GBBF's Storybook Trail program combines exercise and learning into a fun family activity, connecting books with the beautiful landscapes of Tennessee," said Gov. Bill Lee. "Thank you to GBBF, Cheekwood and the other partners for bringing this innovative literacy initiative to our state."
GBBF's Storybook Trail at Cheekwood will feature the classic children's story, The Little Engine that Could, which is the first book children receive in the Imagination Library program, the literacy program that mails monthly books to enrolled children from birth to age five, at no cost to the family. The new exhibit will offer reading tips for parents and caregivers and will be installed along the pathway leading to Cheekwood's popular TRAINS! exhibit.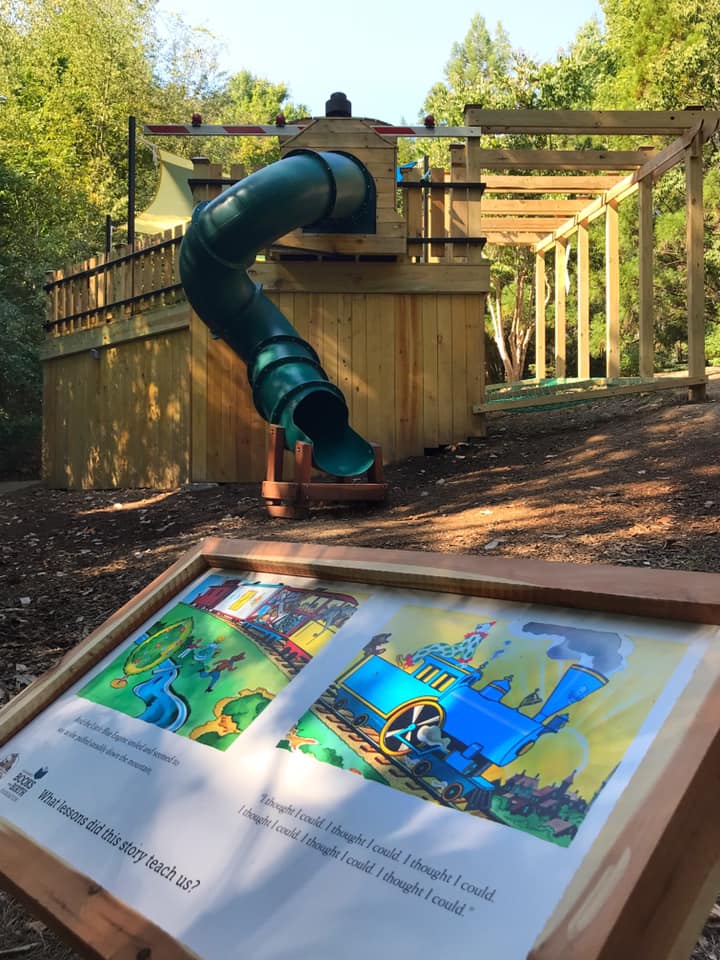 "Literacy is a significant component of our education and outreach programs here at Cheekwood," said Jane MacLeod, President and CEO. "Through this new initiative, we will be able to reach more families in our community than ever before."
In 2018, GBBF launched the Storybook Trail program by partnering with parks and outdoor areas to provide a children's storybook, presented on child-height panels, along a short trail to promote adult-child interaction around books and nature. The trails feature reading tips on each page panel to bring the book to life with the surrounding nature.
"We are so proud of the Storybook Trail program and are grateful for the parks and community partners, like Cheekwood, who help make this initiative possible," said James Pond, GBBF President. "With 16 trails in operation, our goal is to promote this program across the state to provide families with the opportunity to share imagination and nature. By bringing books to life, we want to give every child the opportunity to experience the joy of reading—beyond the pages of a book."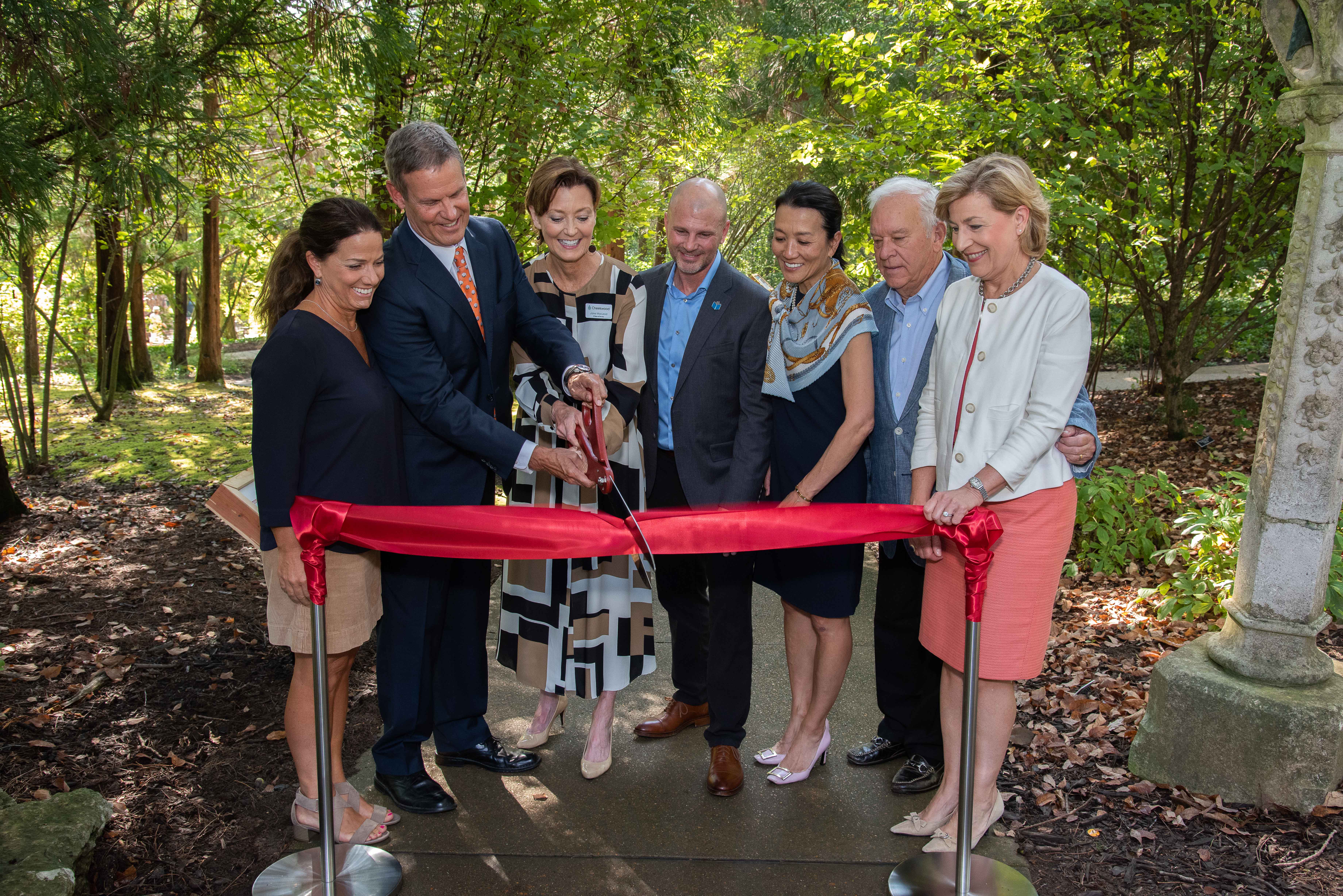 GBBF's Storybook Trail program now includes 16 trails at parks in Tennessee, reaching over 35,000 families per year.
Cheekwood is the first site outside of a public park to be selected to host a Storybook Trail location. As part of this new partnership, every child in Davidson, Williamson and Sumner County that enrolls into the Imagination Library will receive a free family pass to visit Cheekwood.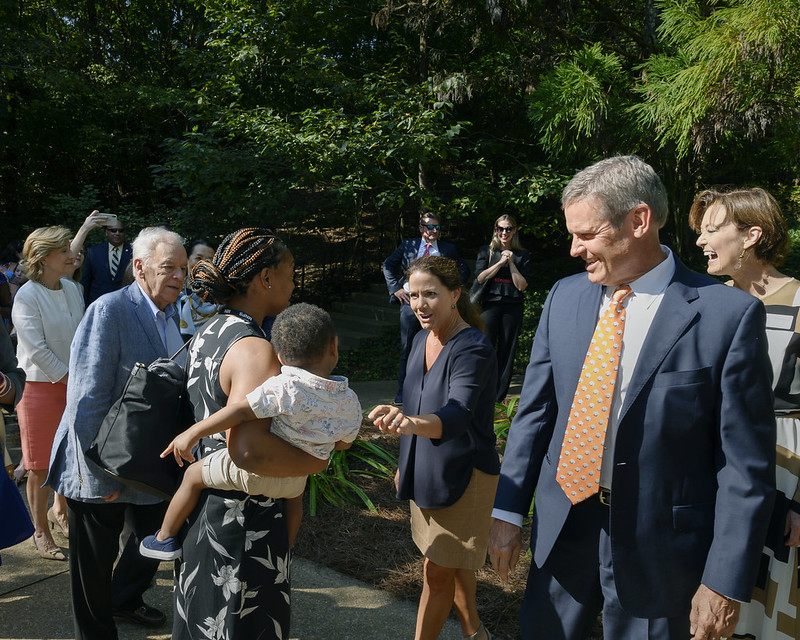 Gov. Bill Lee proclaimed September as Early Literacy Month in Tennessee to celebrate statewide early literacy efforts, including GBBF's partnerships with Dolly Parton's Imagination Library, Storybook Trail and Book Bus programs.
The Imagination Library program is available to all age-eligible Tennessee children through a unique public-private partnership with GBBF, Dolly Parton's Imagination Library and affiliate programs in each of Tennessee's 95 counties. With vital financial support from the Tennessee General Assembly, foundations, individuals, and corporate sponsors, GBBF funds half of the cost of books and mailing for enrolled children in each of Tennessee's 95 counties and provides volunteer training in fundraising, community engagement, marketing and technology. For more information about Governor's Books from Birth Foundation, visit https://www.governorsfoundation.org/
For more information on the Imagination Library program and to enroll a child, visit https://www.governorsfoundation.org/
VIEW MORE PICS FROM THE RIBBON CUTTING