#ThisIsWhatLiteracyLooksLike…
TN Imagination Library volunteers
This week, National Volunteer Week, Governor's Books from Birth Foundation (GBBF) celebrates the 700+ volunteers who lend their time, talent, voice and support to the Imagination Library program in each of Tennessee's 95 counties. It is the collective power of these volunteers who make an impact on early literacy in our communities.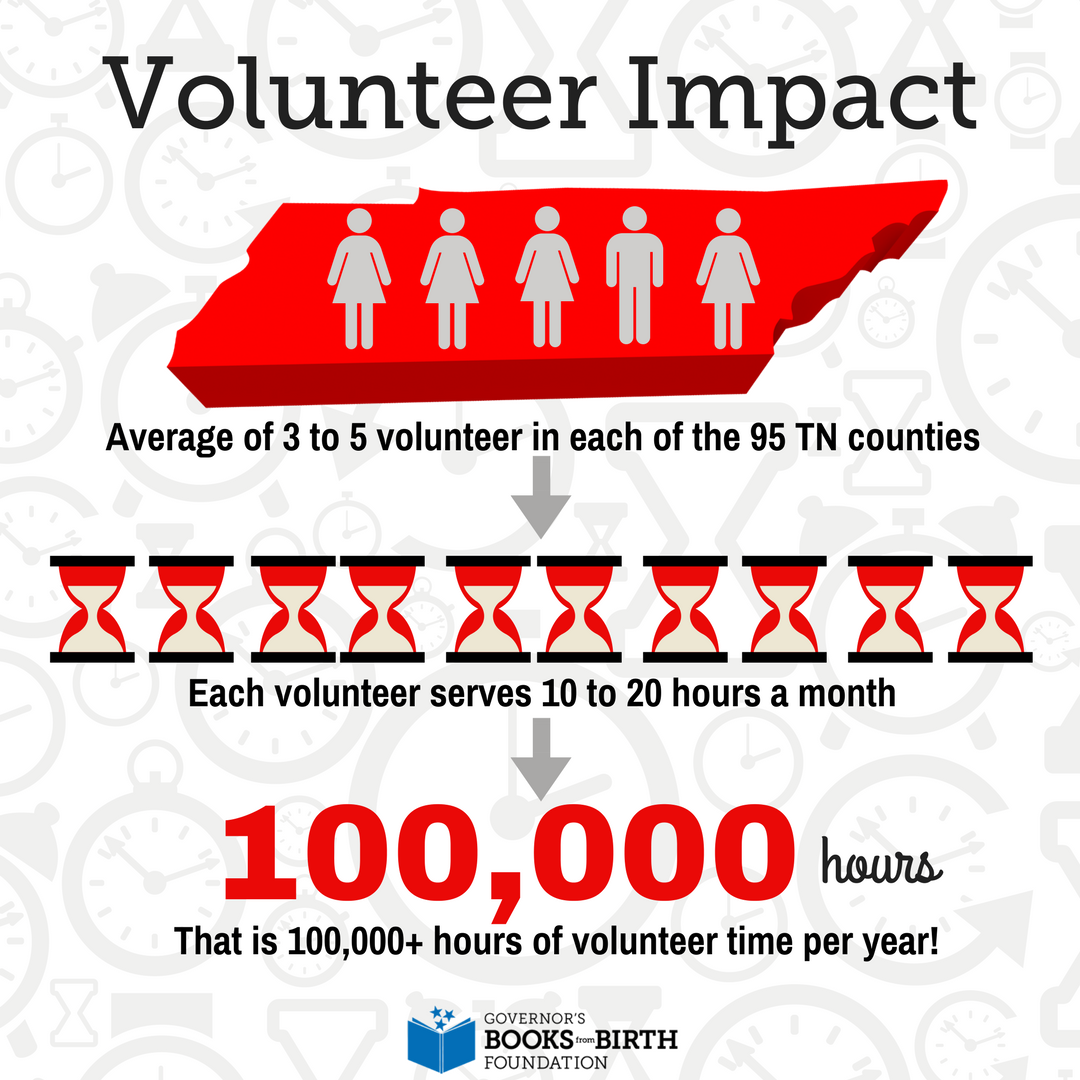 Help Us Say Thank You to Our Volunteers
Post a video or picture (with a caption) to thank local Imagination Library volunters, special teachers, local officials or others who make the Imagination Library program possible in your community. Tag us so we can share your posts. Use the hashtags: #TNImaginationVolunteer and #NVW2019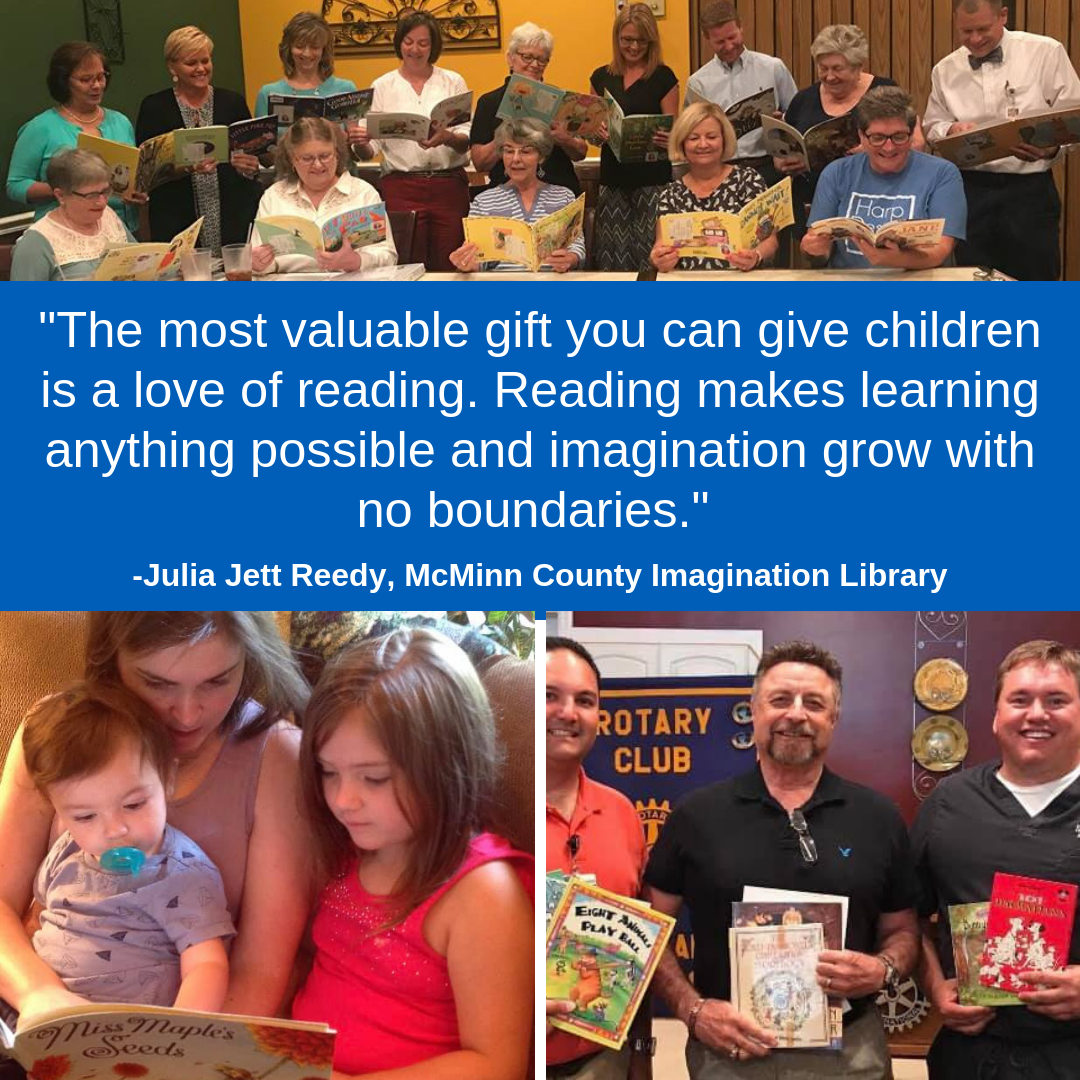 Get Involved with TN's Imagination Library
National Volunteer Week is also a great time to highlight the many ways you can make a difference for children in your community by getting involved with the local Imagination Library team. Here are some ways you can join the Imagination Library efforts in your community.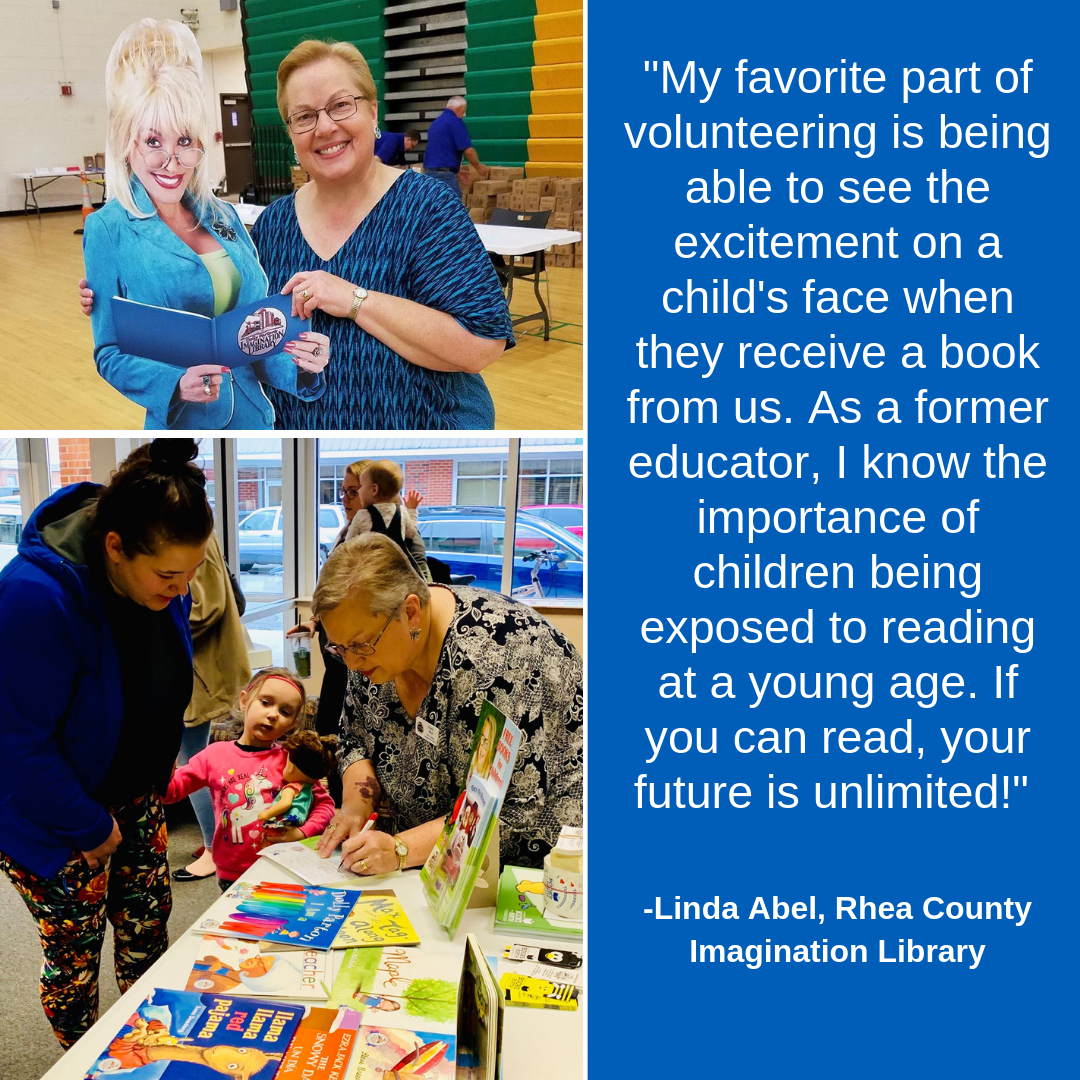 Other Ways to Make a Difference
In addition to giving time, you can make an impact on early literacy in your community in other ways.
Invest in the program: Click here to donate to Tennessee's Imagination Library. You can direct your gift to a specific county. Just $12 provides one child with Imagination Library books for a year, and $60 provides one child with the entire Imagination Library for 5 years– totaling 60 books!
Give a child the opportunity to receive books: Click here to Enroll a child into the program. The only requirement is that the child be between birth and age five.
Engage families and parents around books: Click here to download printable reading activities for each age group that correspond with Imagination Library books.